The Bondage Kewpie Cell Phone Strap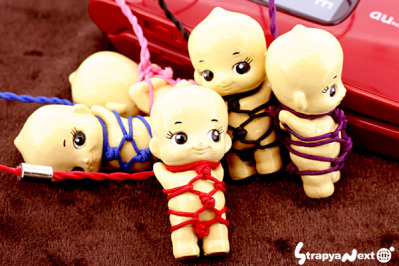 If you have a need for strange and unique cell phone charms, you'll love this one. This teeny little guy is a Kewpie Doll is done up Japanese rope bondage style.
Whether you just want to show your pride in your S&M side or if you just like making people wonder this little doll is just the thing. It stands just 1.57 inches tall, making it the perfect size for your cell phone or to be used just as a strange keychain.
To get your own Kewpie doll all tied up it will cost you $5.41. That or just 609 yen, plus shipping of course. The straps come in pink, purple, black, blue and red.
Bizarre Bondage Kewpie Doll Charm [via inventorspot]