The Boeing 777X just got its record-breaking GE9X engines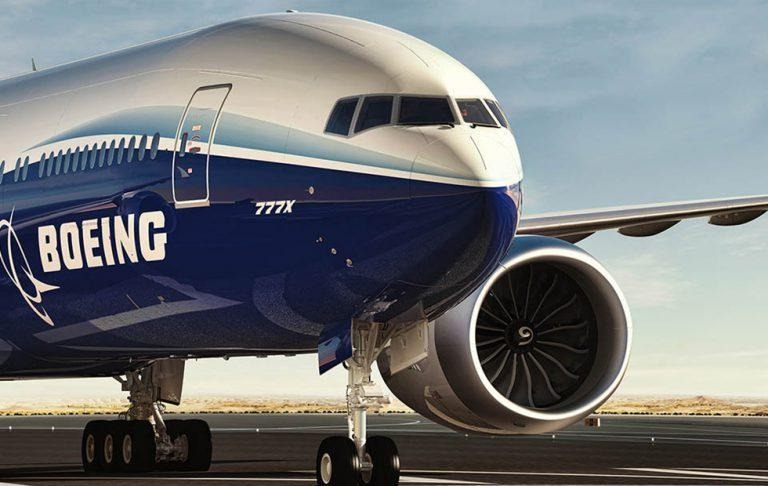 Early last year, GE Aviation successfully tested its giant jet engine, the GE9X, in its first test flight. Now, nearly a year later, Boeing has installed two GE9X jet engines on its first 777X flight test airplane. The engine has been in development for years and is expected to exceed upcoming environmental regulation standards. At 134-inches, the engine has the largest fan ever made for a commercial jet.
READ: Watch GE's huge GE9X jet engine ace its first flight test
The GE9X commercial jet engine promises an impressive mix of power and efficiency, with GE Aviation saying that it engineered the engine with the environment in mind.
The model will bring the same reliability as the GE90-115B model, according to the company, while managing to be the quietest engine ever produced by GE.
In a statement today, Boeing revealed that it installed both of GE's GE9X engines onto its 777X aircraft, a model that itself builds upon the 777 and 787 Dreamliners. As the company previously stated, the 777X will be its biggest and most efficient twin-engine jet to date, bringing a wider cabin with bigger windows and an "enhanced architecture."
Now that's a big engine! We recently installed both GE9X engines on the first #777X flight test airplane. Designed specifically for the 777X by @GEAviation, the engines have the largest fan ever produced for a commercial jet! Check out some beauty shots of the install. pic.twitter.com/zeLg339yTK

— Boeing Airplanes (@BoeingAirplanes) January 4, 2019
In a tweet today, Boeing shared a video containing images and clips of the GE9X engine installation, putting the model's massive size better into perspective. Prior to its first test flight, the GE9X jet engine had been tested multiple times in ground-based trials.