The Binding of Isaac: Afterbirth+ DLC hits Steam on January 3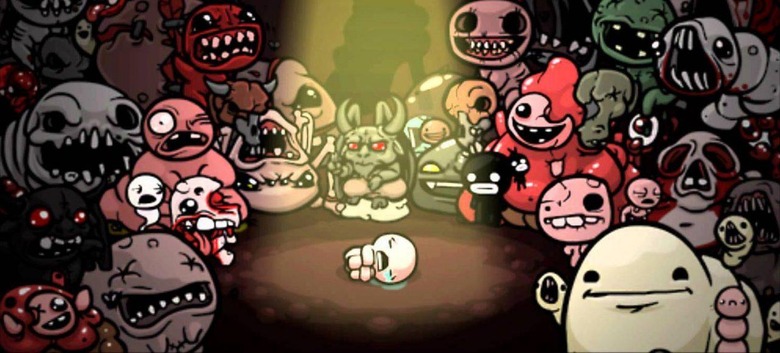 The Binding of Isaac expansion "Afterbirth+" will be available via Steam starting on January 3, the game's creator has announced. The DLC will cost $9.99 USD, discounted to $6.66 during the first week for those with the first DLC, and comes ahead of the planned spring 2017 release of the console version. A trailer teasing the newest DLC has also been published.
Assuming you grab Afterbirth+, you'll get complete access to the mod tools, giving you the ability to edit, design and play with mods and other things. The DLC will also give gamers access to a total of 67 new items, as well as more than 10 new pickups and 27 new trinkets. The greed mode will get greedier, and there will be a handful of new achievement challenges.
Afterbirth+ gets bigger from there, including hundreds of new rooms including ones described as 'ultra rare.' There will be a bestiary page that tracks your kills, new challenges (apparently different from the achievement challenges), a pair of transformations, more than four new bosses and new forms of current bosses, and some new cut scenes and music.
Still not satisfied? The expansion will also have a new final boss alongside a new final chapter, as well as other new non-boss enemies, champion forms, and other unspecified features. As well, every month will bring a new small update to the game with things like new monsters and designs from fans.
SOURCE: Binding of Isaac