The Best SUVs to Buy in 2016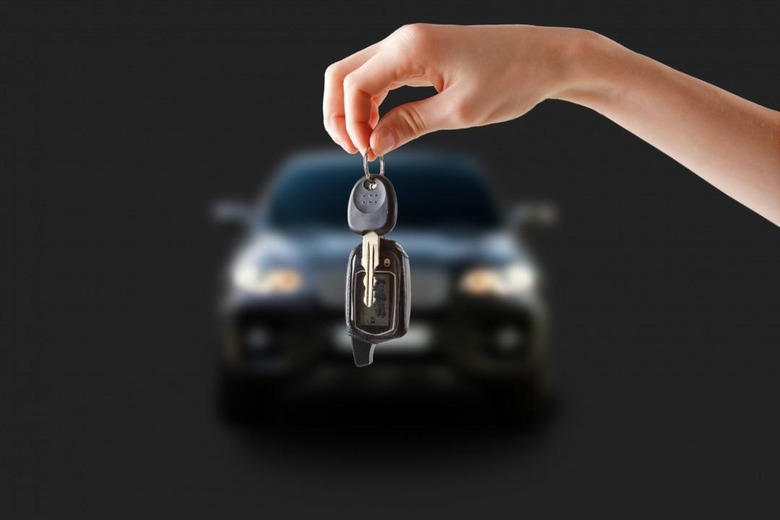 Looking for the best SUV to buy in 2016? It's shaping up to be a good year for families seeking a fresh take on a familiar formula: how to get the entire brood from point A to point B in comfort and with a dash of style while also hauling all of life's essentials and accessories. A host of new SUVs are hitting the streets in 2016, ranging from entry-level people movers to full-on luxury cruisers, and we've picked five that represent the best of what's fresh for the coming year.
Let's take a quick look at five of the best SUVs to buy in 2016.
2017 Cadillac XT5
The 2017 Cadillac XT5 appears on the SUV scene for 2016 to replace the hot-selling, but long-in-the-tooth Cadillac SRX. The XT5 doesn't just sport new looks as Cadillac's entry-level SUV, but it also rides on a completely redesigned platform that is lighter than the one it replaces, which should translate into better fuel mileage and enhanced performance. A 310 horsepower, 3.6-liter V6 sits under the XT5's hood, and an adaptive suspension system and all-wheel drive joins a long list of available luxury features for the Cadillac, while a longer wheelbase guarantees more interior space (and seating for five).
2017 Mazda CX-9
The 2017 Mazda CX-9 takes what was good about the previous model – impressive handling (for its full-size proportions), spacious seven-passenger cabin – and combines it with a modern drivetrain and updated tech features. A 2.5-liter turbocharged four-cylinder replaces the CX-9's V6, and with 250 horses and 310 lb-ft of torque on tap acceleration remains spirited for the model. The Skyactiv engine can be paired with Mazda's i-Activ all-wheel drive system, and the dated gauge cluster inside the CX-9 has been replaced with an optional TFT display and augmented by a head-up display and the Mazda Connect infotainment system.
2017 Audi Q7
Need a three-row SUV that boasts a lot more luxury than what the CX-9 has to offer? Enter the 2017 Audi Q7, which has been redesigned to shed some pounds and introduce Audi's 'virtual cockpit,' an optional system that consists of two drive-facing displays that immerse you in vehicle information such as navigation maps or media options. You can choose between a 333 horsepower, 3.0-liter supercharged V6 or a torque-happy turbodiesel engine when ordering the Q7, each of which comes standard with quattro all-wheel drive.
2016 Toyota RAV4 Hybrid
The 2016 Toyota RAV4 Hybrid marks the first time that the Japanese brand has made a gasoline/electric drivetrain available in its compact SUV. The payoff is immediate: you get 34-mpg in city driving and 31-mpg during highway cruising to go with the vehicle's 194 horsepower and included all-wheel drive system. This makes it mightier than the gas-only RAV4, giving you more than just fuel efficiency to be thankful for when paying the Hybrid's premium price tag. The five-passenger Toyota RAV4 Hybrid feels like the missing piece of the company's SUV line-up, and should offer strong appeal to eco-conscious buyers.
2016 Mazda CX-3
The second Mazda on our list of the best SUVs to buy in 2016 – the CX-3 – isn't aimed so much at families but rather young couples who need room for their stuff rather than friends or children. The back seat of the 2016 Mazda CX-3 is admittedly cramped, but fold the row forward and you're treated to a respectable amount of cargo space. Even better is the nimble handling that comes hand in hand with the CX-3's well-tuned chassis and low-mass platform. A 146 horsepower, 2.0-liter four-cylinder engine and available all-wheel drive round out the Mazda SUV's package. Read our first drive with the CX-3.