The best Google Pixel XL cases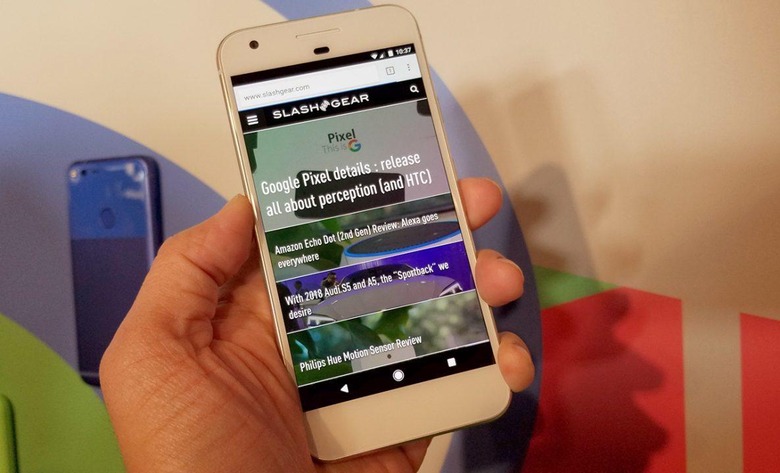 If you've ordered your Google Pixel XL, it's time to order a case, otherwise you risk your handset getting damage the first time you drop it. Pick the wrong case, though, and you may end up with a cheap, ill-fitting product or, worse, something that doesn't protect your phone at all. Fortunately, there are numerous high-end cases for the Pixel XL already on the market, and they come at different price points with different features to meet specific needs. Here are five of the best ones among them.
Clear Pixel XL Case by Google and Live Cases
It's a simple phone case, and for most Pixel XL owners, it's the only case they'll need. As the name suggests, the clear Pixel XL Case by Google is both clear and made by Google, the combination of which means the Pixel XL's stylings will be visible and you can rest easy knowing it will properly fit the phone. The case costs $30 and is available via the Google Store.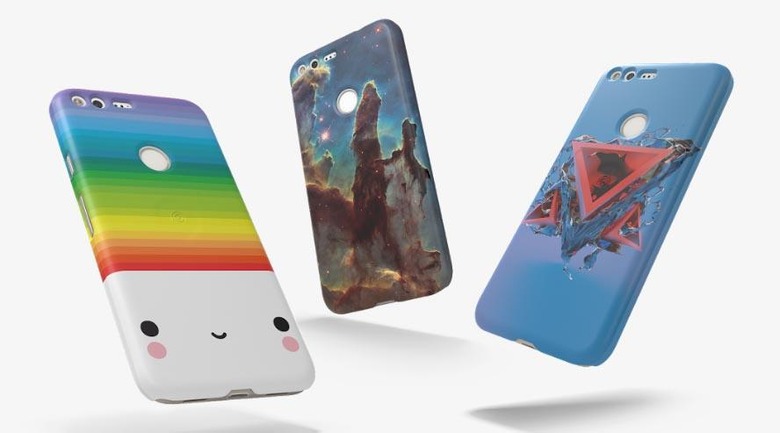 If the clear case isn't to your tastes, Google is also offering Live Cases for the Pixel XL. With this option, you get to pick your own design and you'll receive a custom case featuring the photo printed across its back. These customizable Live Cases were first announced for the Nexus phones and they've added support for both Pixel handsets. These cases are a little more pricey at $40/each, however. Available via the Google Store. (Note: as of Oct. 12, 2016, Google lists these cases as 'coming soon.')
Tech21 Evo Check Pixel XL Case
Tech21 is tried in true. We've been using Tech21 cases for multiple phones for the past several years, and they've never let us down. The Evo Check is the basic case from Tech21, a case that comes in multiple colors and protects the rim and the back of the phone. It's top quality without costing an arm and a leg.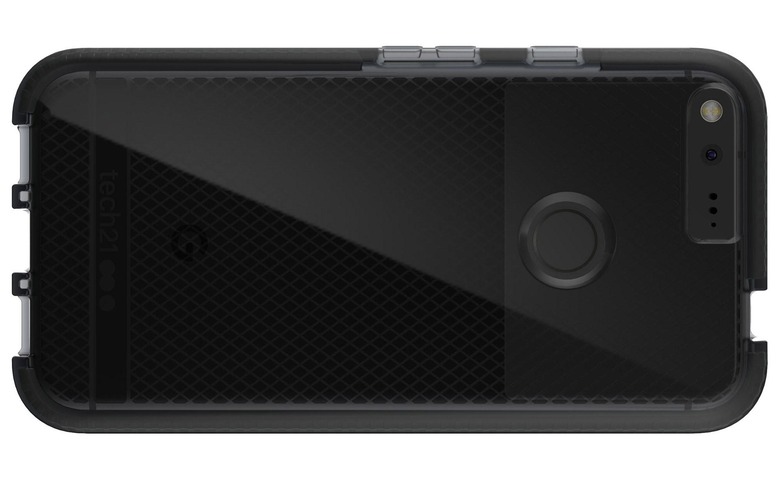 FRĒ for Pixel XL Case
Lifeproof's FRĒ phone case for the Pixel XL is quite a bit more expensive than most phone cases at $89.99, but it has a lot to offer, including a 'waterproof, dirtproof, snowproof, dropproof' design. This is the kind of case you get when you expect to take your phone on all sorts of adventures, but you don't want to risk having to replace it any time soon. The case is available only in Asphalt Black as of now from Lifeproof's website.
OtterBox for Pixel XL
It doesn't appear Urban Armor Gear has yet launched a Pixel XL case, but if you're looking for something suitably similar in terms of ruggedness, OtterBox has you covered. If you're familiar with the company's other smartphone cases, you'll find the Pixel XL case decidedly similar. Both "Commuter Series" and "Defender Series" cases are available for the Pixel XL, the latter of which is a bit chunkier, but includes an extra layer of protection, as well as dust, scratch and drop protection. The Defender case costs $59.95 and the Commuter case costs $49.95.
Case-Mate Wallet Folio for Pixel XL
And finally, for those of you who like to keep your cards and phone in the same case comes Case-Mate's Wallet Folio Case for the Pixel XL. This case is made from handcrafted leather and includes four slots for ID, credit cards and such. This case is being offered through Verizon Wireless for $59.99.