The Best Cloud Storage of 2017 - An overview of providers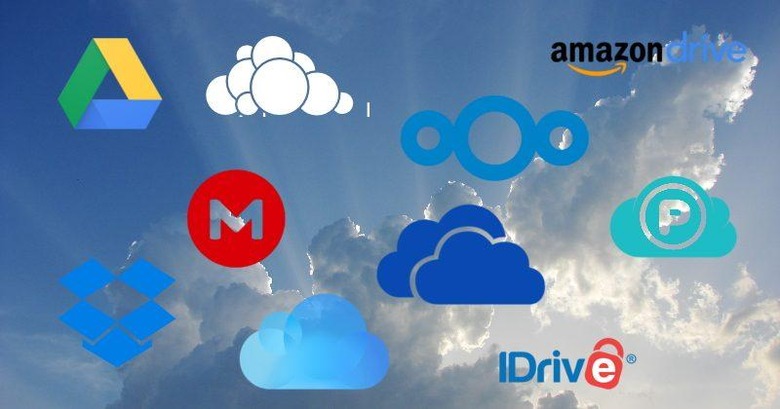 We may receive a commission on purchases made from links.
Computing devices are getting more powerful, more varied, and more ubiquitous, but the data storage in these devices hasn't changed that much. We are still beholden to the HDDs, SSDs, and eMMCs or UFS of yesteryears. In fact, the storage story has become even more complicated because each device has its own storage that you have to manage or keep in sync with other devices.Enter cloud computing and cloud storage, with its promise of being able to access your data anytime, anywhere. Well, as long as you have an Internet connection, that is. It is an inescapable fact of modern day computing life and it pays to know the choices you have. Here are ten of the top cloud storage options this half of the year.
The Disclaimer
OK, this isn't part of the top 10 list, but before we do dive into the arena, one should first take stock of what you're getting into. It has never been easier to sign up for and use a cloud storage service. That's especially true if you're already signing up for a Google or iTunes account for your Android or iPhone. There are also some very tempting pricing options, though some might be able to live with the free tier. However, as they say, there's no such thing as a free lunch.
Aside from the obvious requirement of an Internet connection, at least for the times you need to sync your files, there are also some legal requirements that you sign off when you sign up for all but one of these 10 options. Most of the legalese has to do with the privacy terms of the service. At the very least, these services will promise to respect your privacy but, in the same breath, also say that they may scan your files randomly in the name of improving the service. There's also the fact that these services are prime targets for cyber criminals, so do be aware of what you do upload or share with these services.
Dropbox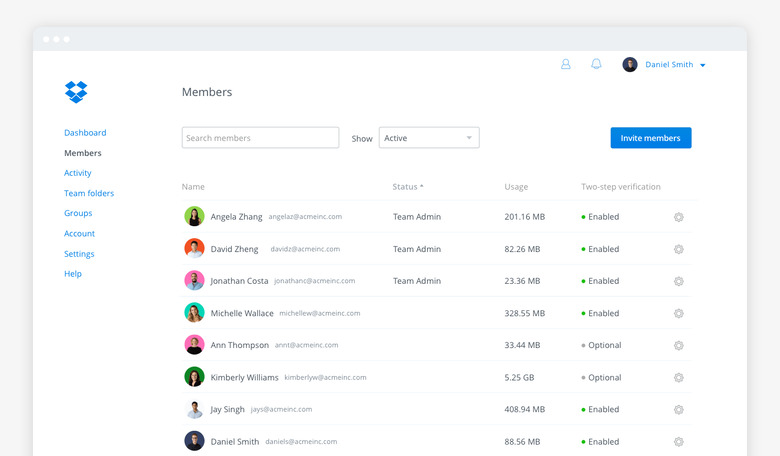 Dropbox is the household name when it comes cloud storage, so it can pretty much afford to be stingy when it comes to its free tier. After periods of switching back and forth, Dropbox finally decided to only offer 2 GB for free. Admittedly, that is probably the biggest problem with Dropbox and the rest is pretty much smooth sailing. You can go up to 16 GB without spending a dime by performing some tasks, like recruiting new users. Or spend $9.99/mo a year to get 1 TB.
The perks of being top dog is that Dropbox continues to evolve at a rapid pace. Especially now that it has practically shelved its side projects, except for Paper. New features are added regularly and integration with popular software and services, like Adobe Acrobat and Microsoft Office, keep Dropbox at the top of its game.
Dropbox: 2 GB, 16 GB with bonuses, 1 TB $9.99/mo
Google Drive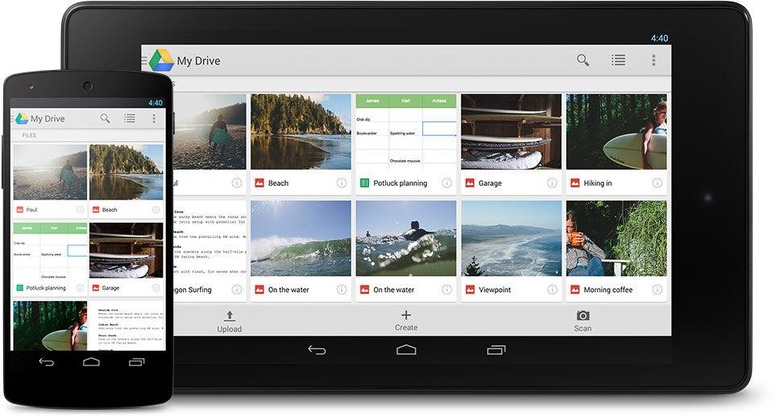 Dropbox's biggest competitor is, perhaps, Google Drive, thanks to the pervasiveness of Google's services. Anyone who has a Gmail account or an Android device more or less gets 15 GB of storage from the get go. Google Drive is also offered as part of the company's enterprise-oriented G Suite as well as its Education programs. In other words, it's quite hard to avoid bumping into Google Drive these days.
That said, that Google Drive storage is shared across all its services, so you might suddenly run out of space for your files because your Google Photos ate it all up. And since Android users do have the option of automatically backing up photos to Google Drive, that scenario isn't exactly rare.
Google Drive: 15 GB Free, 100 GB 1.99/mo, 1 TB 9.99/mo
OneDrive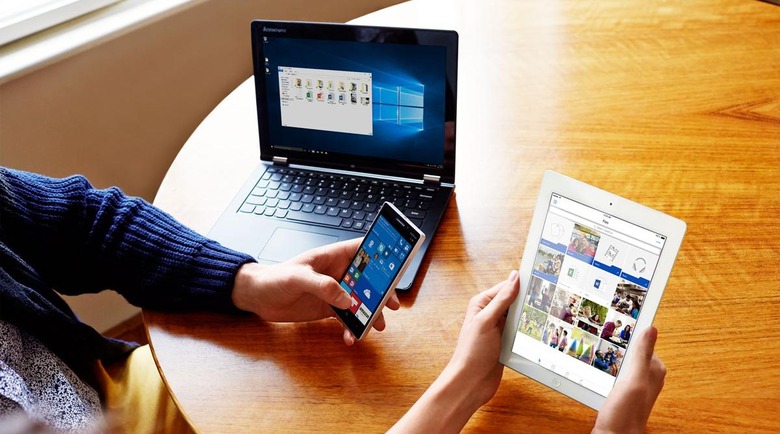 OneDrive, formerly SkyDrive, is quite the underdog in the cloud storage wars. That is, unless you're firmly rooted in Microsoft's Office 365 program. Once upon a time, OneDrive offered one of the most generous spaces for free users. Now it's down to just 5 GB, which is still 3 GB more than what Dropbox users get at the beginning.
Where OneDrive shines, however, is not in the storage itself but what is integrated with it. Like Google Drive, it is part and parcel of Microsoft's Office ecosystem, and pretty much all modern Office software integrates with it. In fact, the UWP/Modern Office apps usually default to using OneDrive. Microsoft's growing list of Office web apps, like OneNote and Visio, practically make sure that OneDrive is going to be used, even if unknowingly, by the thousands of people using its Office suite.
OneDrive: 5 GB Free, 50 GB 1.99/mo
iCloud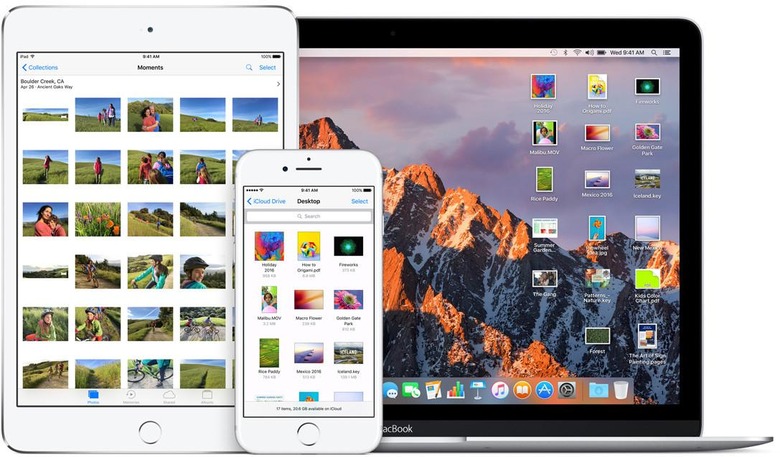 Apple's iCloud is also another silent warrior because of one particular reason: Apple. iCloud is pretty much tied to Apple's ecosystem. While there are indeed ways to sign up for and access iCloud from any browser, there are very few incentives for those not using Apple hardware to do so.
When you do have a Mac, an iPhone, or an iPad, using iCloud is a breeze and can almost feel like second nature. It is integrated into almost everything, even in places where Dropbox and others won't show up. Like with Google Drive, iOS devices are set up to automatically back up photos to iCloud, in addition to app data. So don't be surprised when that 5 GB of free storage disappears in no time flat.
iCloud: 5 GB Free, 50 GB $0.99/mo, 200 GB 2.99/mo
Box
While Dropbox may be the go to for most personal cloud storage problems, business users seem to have a preference for using Box. Although older than Dropbox, Box enjoys an almost equal share in the enterprise. This gives it the benefit of integration with many popular enterprise services and apps, like Microsoft Office.
Its initial offering of 10 GB for free may seem to dwarf Dropbox's, but it comes at a rather huge cost. File sizes on the free tier are limited to only 250 MB max. No problem for most documents and even hi-res photos, but forget about videos and some large zipped files.
Box: 10 GB, 100 GB $10
Amazon Drive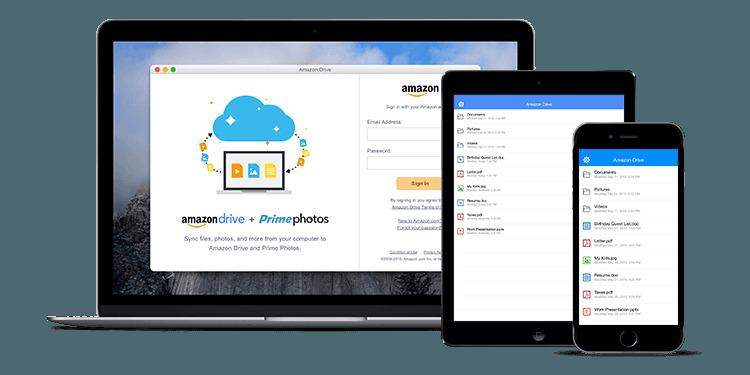 Yes, Amazon does offer a cloud storage service. After all, it is one of the masters of cloud computing, so why not. The reason why you rarely hear about Amazon Drive is because, in the past, it had a very confusing message. That and it benefits a very niche market.
Amazon Drive does have some very competitive pricing tiers. You only get 5 GB for free but the next paid tier is 100 GB for $11.99 a year. 1 TB costs $59.99 a year. Naturally, there are perks when you happen to also be an Amazon Prime member, like unlimited storage for photos. Sadly, one of its biggest selling factors, its unlimited storage tier, was discontinued just last week, making it just "one of the boys" again.
Amazon Drive: 5 GB Free, 100 GB $11.99/yr, 1 TB $59.99/yr, unlimited photo storage for Prime members
MEGA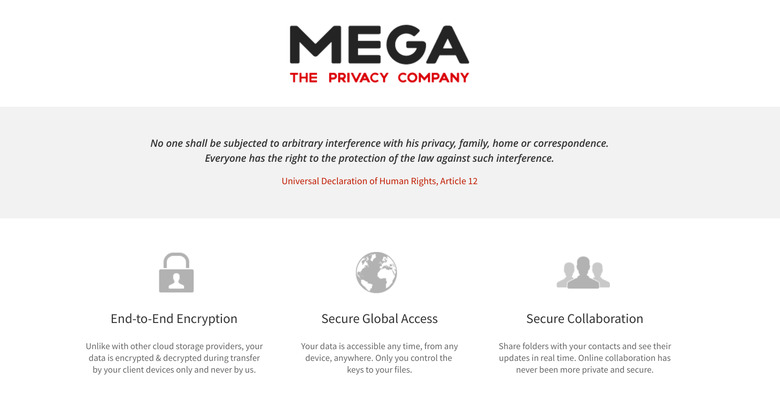 Not many might look at MEGA.nz in a favorable light. After all, it did spring from Kim Dotcom's now defunct Megaupload file sharing site. Bat, as they say, what doesn't kill you makes you stronger, and that's how MEGA rolls. Burned by the legal circus that hounded it, MEGA puts a heavy emphasis on encryption and makes it its selling point. Data is encrypted in every part of its transmission and it has open sourced its app to make sure that anyone can audit and verify the code.
That said, MEGA, even without the "upload" part, is mostly seen as a file sharing service for transient file rather than storage for more permanent files. Ironically, it does offer the biggest starting storage at 50 GB. It does, however, also put a heavy cap on the transfer bandwidth. You know, like MegaUpload.
MEGA: 50 GB Free, 200 GB 4.99 EUR($5.60)/mo, 500 GB 9.99 EUR($11.20)/mo
iDrive

If MEGA is for sharing, iDrive is more geared towards backing up files. Yes, you can use it as conventional storage, but it really shines brightest when used as a backup hard drive, especially with its continuous sync. It even has a "Recycle Bin" for your delete files, in case you change your mind. There's an iDrive Express service that will ship a physical drive containing your backed up data.
Given that purpose, it almost seems ironic that iDrive only starts out with 5 GB of free storage which you have to pay $52 a year to upgrade to 1 TB.
iDrive: 5GB Free, 1TB $52/yr
pCloud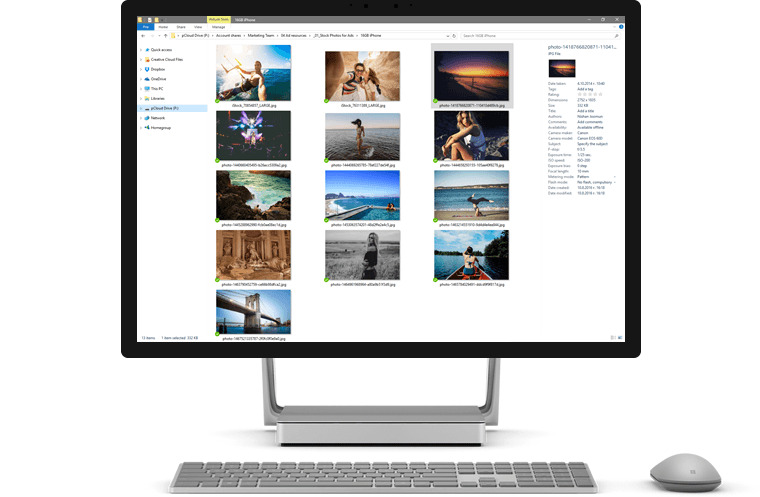 You probably won't use pCloud much for regular file sharing. You might, however, use it to store very large files. It is the anti-Box in the sense that it doesn't impose any size limit to the files you store there. You are just limited by the storage space you have, which starts out at a somewhat generous 10 GB and expands to 20 by doing tasks and proclaiming your love for it.
Of course, you can still share files with pCloud. In fact, it even as a rather unique Upload Link feature. Or "reverse sharing". You basically hand out a link to a friend or co-worker who needs to share a file with you. They click on the link and are taken to an upload page. No need to give them access to your pCloud or even mess with email attachments.
pCloud: 10 GB Free, up to 20 GB with tasks, 500 GB $3.99/mo, 2 TB $7.99/mo
OwnCloud/NextCloud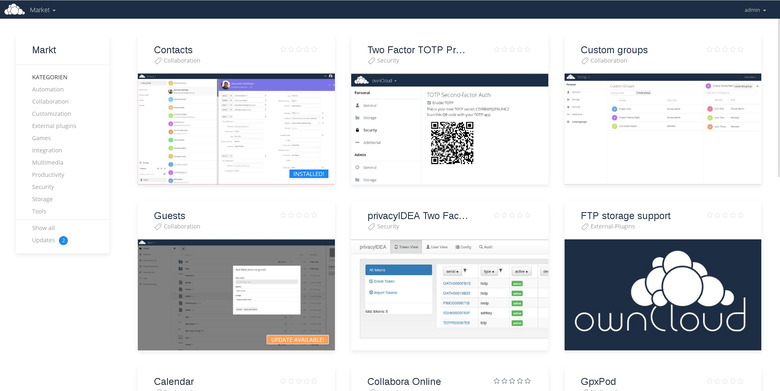 All previous 9 of these cloud storage services have one thing in common: they are proprietary services beyond your control. if you want to be assured the absolute, or at least near absolute, privacy, security, and control, you need a self-hosted cloud storage solution. That's where OwnCloud and its NextCloud fork come in.
As open source software, OwnCloud and NextCloud can be audited and modified to suit your needs. And unlike most of these other storage solutions, these two can expand to beyond mere file storage. With the right add-ons, they can be a news reader, cloud media player, calendar, and more.
While the software itself is offered free of charge, the cost comes in the form of the learning and management you have to do on your own. Plus you need somewhere to host them in the first place. There are a few hosting services offering OwnCloud and NextCloud as packaged products, which is a sort of a middle ground between the two options.