The Beatles ringtones officially released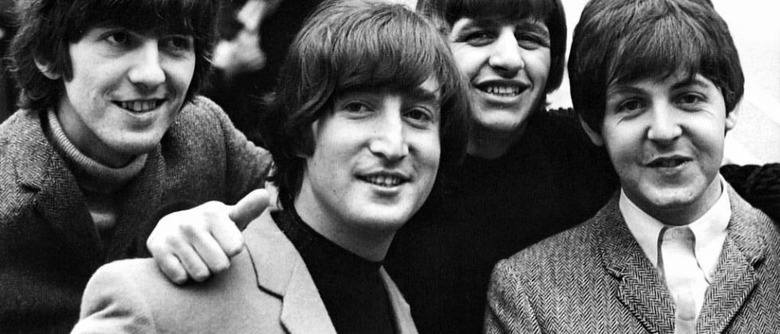 Remember how you loved customizable ringtones? Remember how much you like The Beatles? It's hard to believe, but it's only today that you can mix the two pleasures together on your iPhone. Apple and EMI have announced that the 27 tracks from The Beatles 1 – which only hit iTunes for the first time last September – are now available as downloadable ringtones for your iPhone.
Tracks include "Yellow Submarine", "Love Me Do" and "Hello, Goodbye" – the latter seeming somewhat fitting for a ringtone – on the iPhone, iPad and iPod touch. As well as ringtones themselves, they can be used as alert sounds.
Whether this is too little, too late for even the staunchest Beatles fan remains to be seen. The heyday of ringtone downloads is arguably past, and those who particularly wanted the work of John, Paul, George and Ringo as their call alert probably loaded an unofficial version some time back.
You can find more information on the new ringtones at iTunes.com/TheBeatles [itunes link], and the full selection is listed below:
1. "Love Me Do"

2. "From Me To You"

3. "She Loves You"

4. "I Want To Hold Your Hand"

5. "Can't Buy Me Love"

6. "A Hard Day's Night"

7. "I Feel Fine"

8. "Eight Days a Week"

9. "Ticket to Ride"

10. "Help!"

11. "Yesterday"

12. "Day Tripper"

13. "We Can Work It Out"

14. "Paperback Writer"

15. "Yellow Submarine"

16. "Eleanor Rigby"

17. "Penny Lane"

18. "All You Need Is Love"

19. "Hello, Goodbye"

20. "Lady Madonna"

21. "Hey Jude"

22. "Get Back"

23. "The Ballad of John and Yoko"

24. "Something"

25. "Come Together"

26. "Let It Be"

27. "The Long and Winding Road"