The Banner Saga finally gets PS4, Xbox One release date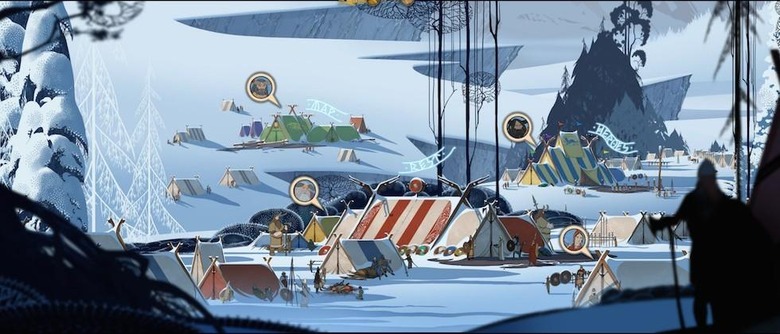 The Banner Saga, one of the earliest games to find major success on Kickstarter, has been on a bumpy road to console release following its original debut on PC in 2014. The viking-themed turn-based combat game was supposed to come to consoles shortly after the PC version, but kept getting pushed back year after year due to difficulties with porting. Fortunately for fans the wait is finally over, as developer Stoic has announced that The Banner Saga is hitting PlayStation 4 and Xbox One on January 12th.
It sounds like one of the difficulties in porting the game to consoles was getting the experience to work well with a controller. Programmer and Stoic co-founder John Watson said that they needed to "merge the story and gameplay from Banner Saga with a refined controller interface to make it a very enjoyable console gaming experience."
The Banner Saga features a Choose Your Own Adventure-style of gameplay, and the original version received positive reviews for implementation of strategy and a winding story.
Those who have followed the game's development may already know that The Banner Saga 2 is already scheduled for release later in 2016, both for PC and the PS4 and Xbox One consoles. Stoic notes that it's really excited for the sequel, as they became familiar with the consoles' hardware while porting the first game, and now plan to release their titles on multiple platforms in a more timely manner.
There is some bad news that affect gamers hoping to play The Banner Saga while on the go: the version planned for the PlayStation Vita has been on "the back burner," as Watson put it, due to the troubles Stoic had in the porting process as a whole. After missing a number of deadlines and expenses piling up, the developers had to decide to focus on the PS4 and Xbox One version first.
SOURCE Stoic