The Atari Candleholder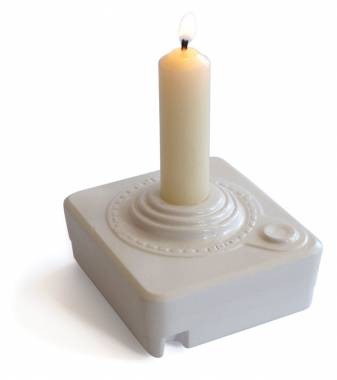 Tired of all those girly candleholders? Generally as far as geek gear goes, you don't see a lot of candleholders. However, this Atari candleholder from Mixko more than makes up for it.
I love candles, but when it comes to my work area I tend to want things less girly. I enjoy exotic fashionable things except when it comes to my geek section (aka my office). Let's just say the Atari candleholder would fit in just fine.
I have looked around for the pricing and more information on the candleholder until I was ready to pull my hair out and sorry, no such luck. However, if I do find it I will be sure to let you know. Trust me; I'll keep looking too, because I would really love to snag it for myself.
Atari candleholder [via wonderland]