The Apple Watch health research studies just got a lot more interesting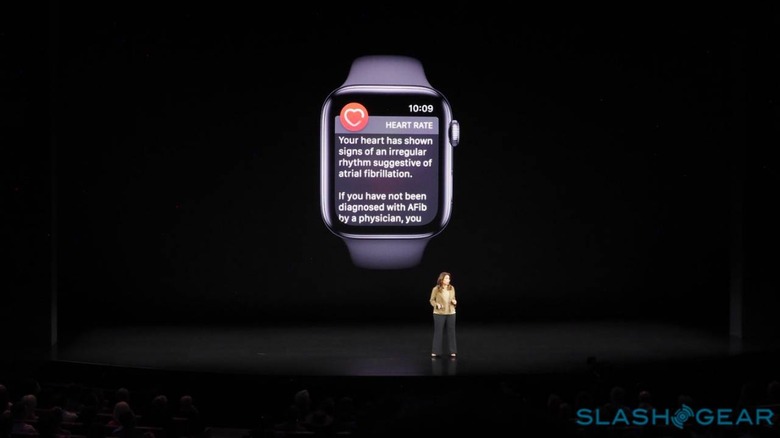 During its keynote today, Apple detailed its ongoing research related to the Apple Watch, including the device's ability to help users detect the presence of a condition called AFib. The company has introduced three new health studies, including the Apple Hearing Study, Apple Women's Health Study, and Apple Heart & Movement Study.
The three new studies will target additional potential uses for the Apple Watch as a health device, joining the company's existing research related to its wearable and heart health.
The three new studies are relatively self-explanatory, focusing on how daily sound exposure may impact one's long-term hearing health, whether tracking menstrual cycle data can be useful for screening for health conditions like osteoporosis, and whether movement metrics from the watch are useful for gauging overall health.
Apple has teamed with a number of academic institutions and organizations for these new studies, including Harvard T.H. Chan School of Public Health, the National Institutes of Health, the University of Michigan, World Health Organization, and Brigham and Women's Hospital in Boston.
Starting later this year, Apple Watch owners will be able to enroll to participate in these studies, when applicable, through the new Apple Research app. The company stresses that you must volunteer to participate — it won't be gathering any data for the studies unless the Apple Watch owner chooses to participate.
The new health research initiatives were introduced today alongside the new Apple Watch Series 5 device, as well as the company's latest iPad model, details on the Apple Arcade and Apple TV+ services first introduced in March, and more.