The Apple Watch can now help you tune a guitar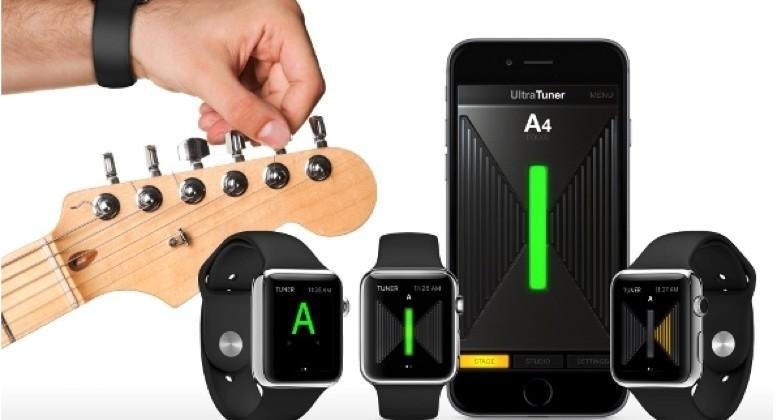 IK Multimedia have a slew of iOS apps and peripherals aimed at musicians, and their latest app update might be their best yet. With the latest iteration of UltraTuner, IK rolled in support for the Apple Watch. The app is aimed for those who play guitar and want to use their iPhone to help them fine-tune the instrument. Paired with an Apple Watch, musicians can now see where they're at with a simple glance to their wrist, where IK offers two different views.
'NOTE Mode' is simple; it tells you which note you're currently strumming at when tuning your guitar. If you're in "E", the letter will show on your Apple Watch screen. Small arrows at the bottom of the screen tell you if you're flat or sharp, and when you're in tune, the letter turns green.
'Stage Mode' offers the same features as NOTE Mode, but in a possibly better way (for those who prefer a more visual experience). Instead of small arrows that hint where you should be tuning, Stage Mode shows you a center bar (which denotes you're in tune) and two 'wings' on either side. As you tune, those wings tell you whether you're flat or sharp, and by how much; your goal is to get to center.
The app is available in the App Store for $4.99, and well worth it even if you've not yet purchased an Apple Watch.
Source: IK Multimedia