The adorable Mahindra Roxor just ran into Jeep's furious legal team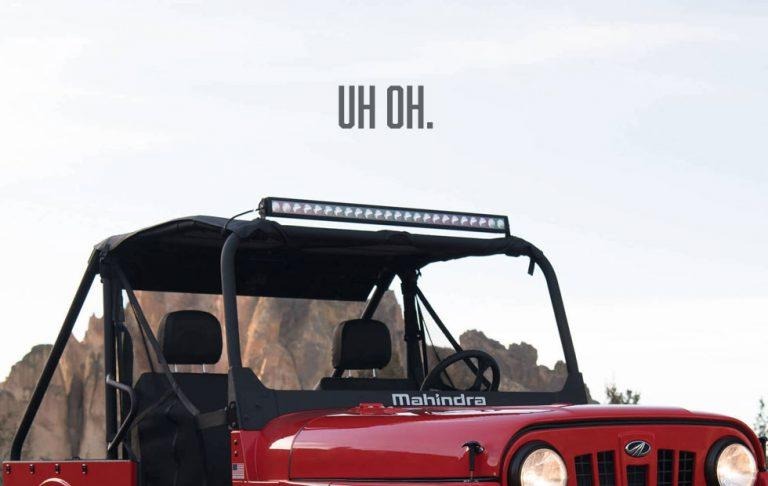 Mahindra's Roxor may have charmed Jeep Wrangler purists with its boxy design and off-road promise, but Fiat Chrysler's legal team isn't so impressed. The American automaker has filed a complaint with the US International Trade Commission, arguing that the Roxor is infringing on intellectual property around the Jeep brand and design. Indeed, FCA won't settle for anything less than Roxor being completely barred from the US.
The Roxor was revealed back in March, as Indian behemoth Mahindra's first step to breaking into the potentially lucrative – though undoubtedly challenging – American market. To do that it has a cunning strategy. The Roxor would be produced in India, but shipped in pieces to the US and assembled in a new Detroit facility.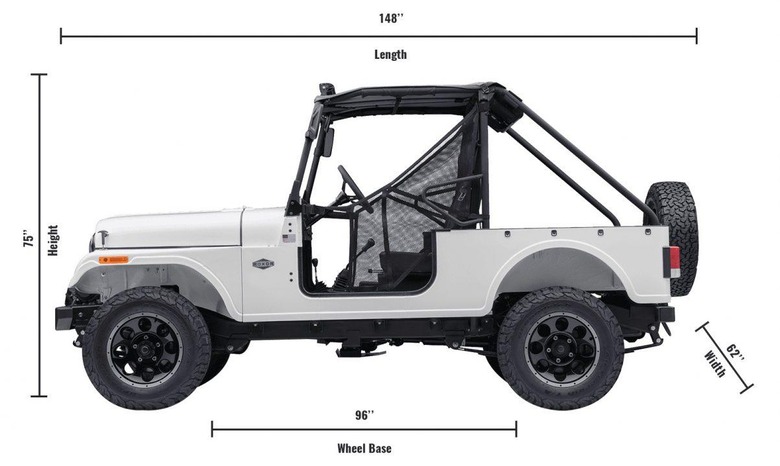 That, Mahindra says, would make it very cost-efficient, not to mention involve new jobs for around 700 people in its US operations. There's also talk of $600m or so investment into the Detroit economy. Problem is, FCA isn't happy that it's riding on the Jeep's design in order to do that.
Indeed, as its US ITC complaint argues, the Roxor will "infringe and dilute FCA's distinctive Jeep vehicle trade dress." That includes a few key design elements: the mostly flat hood with curved edges and a taper toward the front; trapezoidal front wheel wells with fenders or fender flares extending beyond the grille; a "boxy body shape" with flat sides; a flat front grille "with vertical elongated grille slots" and those eye-catching circular headlamps; exterior hood latches; and door cutouts above the bottom portion of the side body panels.
All of those features, FCA points out in the filing, are associated with official Jeep vehicles, particularly the original Willys and its modern-day counterpart, the Wrangler. Adding to the complexity, Mahindra has made no disguise of the fact that it's taking inspiration from the old Willys Jeep. The Indian firm has been upfront about the fact it modeled its new off-roader on the classic vehicle, building on a license it agreed with Jeep back in the 40s.
ABOVE: Mahindra's Roxor. BELOW: Jeep Willys.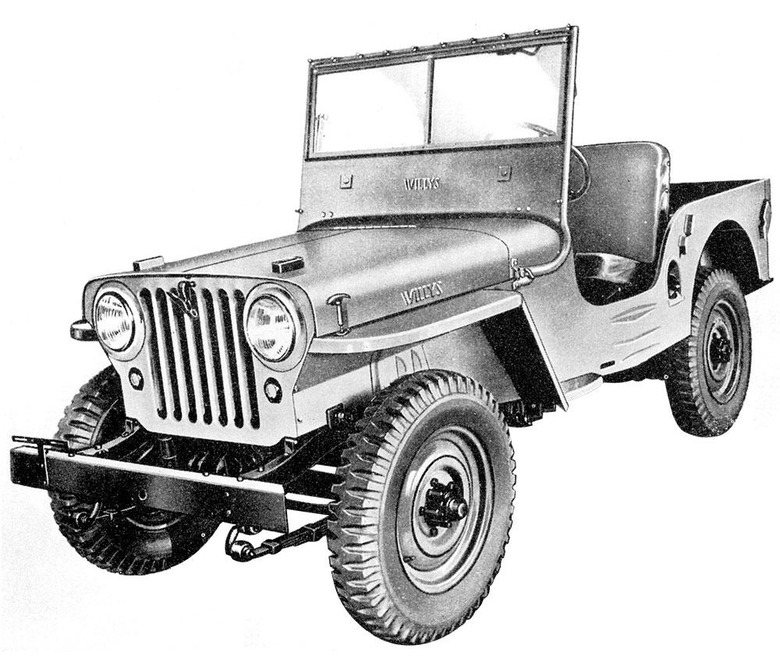 Then, Mahindra was building Willys for Indian use in that country, something FCA doesn't deny today. However, while it may have granted "limited contractual rights to manufacture and/or sell Jeep-branded components and products in India beginning in the 1940s" the filing points out, "none of those contracts at any time granted Mahindra India (or any other Mahindra entity) ownership rights over Jeep brand-related intellectual property. Nor did any of these past agreements grant any rights to manufacture, sell, or advertise vehicles, such as the Accused Products, incorporating the Jeep IP in the United States."
As a result, FCA wants the US ITC to issue a limited exclusion order, and cease and desist orders, preventing Mahindra from bringing Roxor or similar products which use Jeep design language to the US. Indeed it wants a complete block not only on sales but on advertising the off-roader, too.
Even if sales are permitted, the Roxor would undoubtedly be a rare sight in the US. Unlike Jeep's Wrangler range, it's not approved for on-road use. That would mean buyers of the little SUV – which starts at $15.5k – could only take it off-road.
Nonetheless there was an undeniably positive reaction when it was revealed. Jeep itself could do worse, you might say, than to look at the enthusiasm that built around the Roxor's simple steel body, boxed steel frame, turbodiesel engine, and manual transmission, and take that as inspiration itself. If it's not going to allow those with off-road needs to buy a Roxor, perhaps it could step in itself and fill that niche with a true modern-day Willys Jeep.