The actual DeLorean from Back to the Future III is up for sale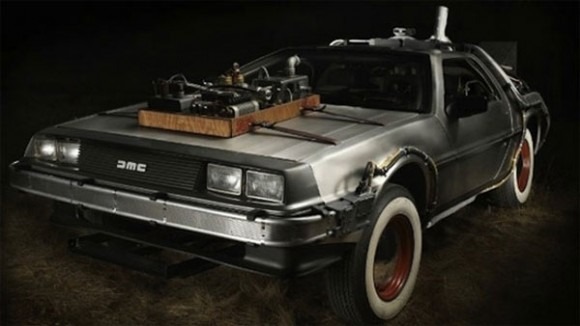 I will say that of all the three Back to the future flicks my least favorite was definitely the third installment. I much prefer the original Back to the Future flick. Still, I always liked the DeLorean time machine that Doc Brown cooked up. The floating Mr. Fusion packing Delorean from the end of the original was my favorite.
If you like the third installment where the DeLorean took Michael J Fox back to 1885 to save Doc Brown and you are loaded, you can own one of the cars actually used in the filming of the third film. A memorabilia shop in Hollywood has one of the three remaining DeLorean cars used in that third film and the car is up for auction.
Apparently, there were seven of the cars used to film the movie and the one you can purchase was used in the 1955 drive-in movie scene. The car is up for auction with a price starting at $600,000. The proceeds from the sale will be donated to the Michael J. Fox Foundation for Parkinson's Research.
[
Dvice]