I'm fortunate in that I have the opportunity to drive almost every new car that makes it to the market in any given calendar year. With roughly 100 steering wheels passing through my hands over that period of time, you might be surprised to learn that very few cars, trucks, or SUVs make it onto my 'naughty' list – that is to say, automobiles have become so universally competent that it's fairly difficult to buy one that's objectively 'bad' in any meaningful way.
This same state of affairs also means it difficult for a vehicle to rise above the rest of the pack and really stand out. Each year, however, there are a few special models that stick in my mind, cars or trucks that I wish I'd spent just a few more days, laps, or miles with.
Here are the ones that got away – the 5 most impressive new cars that I drove in 2016.
1. 2016 Dodge Viper ACR
I've been a Viper fan since I was a teenager and the second-generation coupes finally grafted a roof onto the gnarly roadster that had taken Detroit by storm. The basic formula is still the same for the 2016 Dodge Viper ACR: a no-holds-barred V10 engine spitting out 645 horsepower to the rear wheels through a six-speed manual gearbox. The addition of DTM-level aerodynamics (front splitter, rear diffuser, spoiler, and fender cutouts) combined with cutting edge tire technology and more grip than I've ever experienced in a street car, however, give the ACR version of the Viper a level track-ready performance that you would be hard-pressed to find in rival showrooms no matter how much cash you had at your disposal.
The Viper teeters on the edge of extinction – 2017 will be its final model year – because most sports car buyers would rather have their car shift for them while it reads them their Facebook status updates and valet parks itself in front of some nightclub that will be put of business before their lease is up. Once its gone, there won't be anything like it left for those of us who still love to drive, and be challenged while doing so.

2. 2017 Genesis G90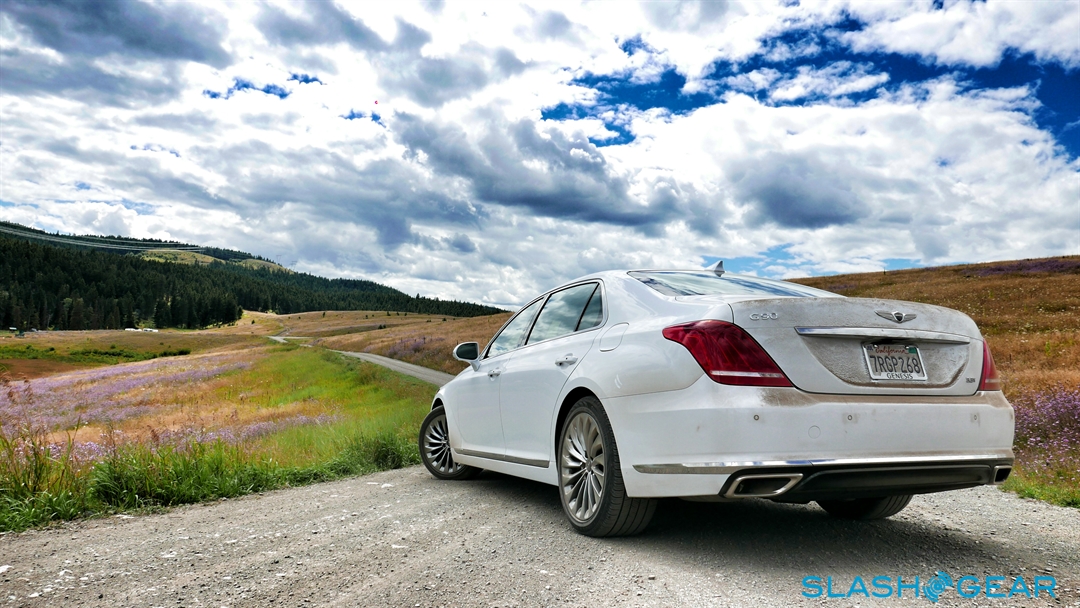 I'm brand-agnostic when it comes to luxury cars. In my opinion, heritage can be a nice thing to leverage when building a premium vehicle, but comfort, quality, and driving dynamics are all something that can be engineered into a high-end sedan or SUV if you get the right team involved in the design process.
The 2017 Genesis G90 is living proof. Hyundai's decision to spin-off a new luxury band, à la Lexus (from Toyota), Acura (née Honda), and Infiniti (son of Nissan) and name it Genesis after its already-successful full-size sedan seems like a logical progression for the Korean company that's been plotting its industry takeover for the past decade. The G90 is the next-generation version of the Hyundai Equus, which was an excellent car and is now an outstanding one. Would I buy a G90 over a < Mercedes-Benz, BMW, or Lexus? Certainly. Would I save a lot of money in the process, all while gaining a level of reliability that's been difficult for the Germans to achieve? Most definitely. Are the Europeans at all worried? I would be.
3. 2016 Alfa Romeo 4C Spider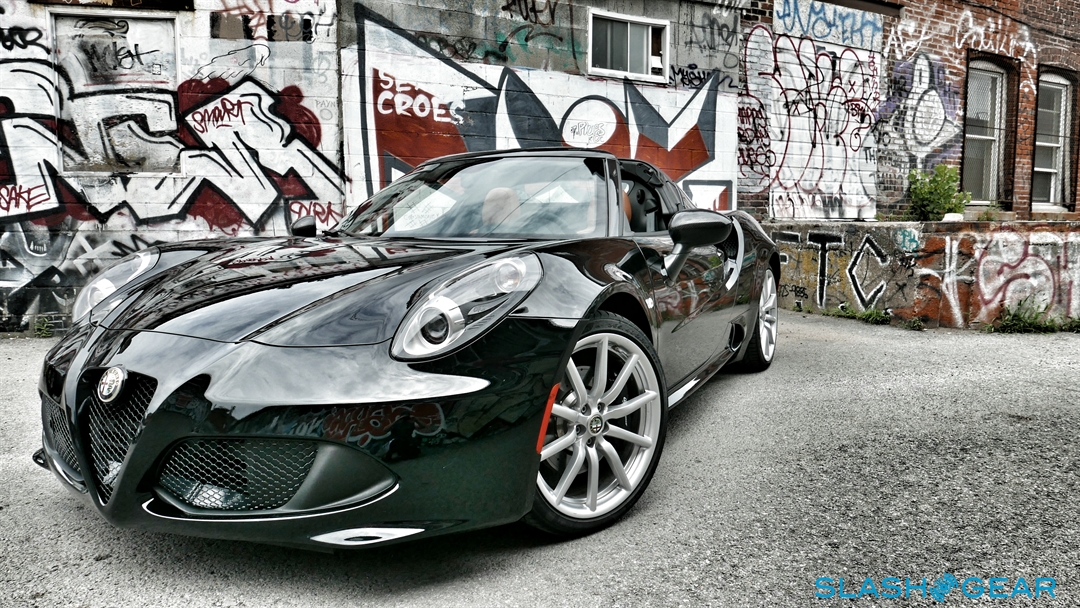 Sometimes a car feels like it was built specifically for me. It's difficult to recommend the 2016 Alfa Romeo 4C Spider to anyone else based on rational arguments or empirical data: when compared against the ruling mid-engine roadster on the market, the Porsche Boxster, the latter wins in every single category. Driven back-to-back, however, the 4C Spider simply ignites my soul in a way few other sports cars have. A low curb weight, absurdly loud exhaust system, unnecessarily-complicated DCT gearbox, impractical roof, cloyingly spartan cabin, and unassisted, incredibly direct steering make for a formula that I would gladly daily drive, in the snow, in the rain, and in the sun, with the folded top taking up all of my trunk space and my passenger absolutely terrified at all times.
4. 2017 Volvo XC90 T8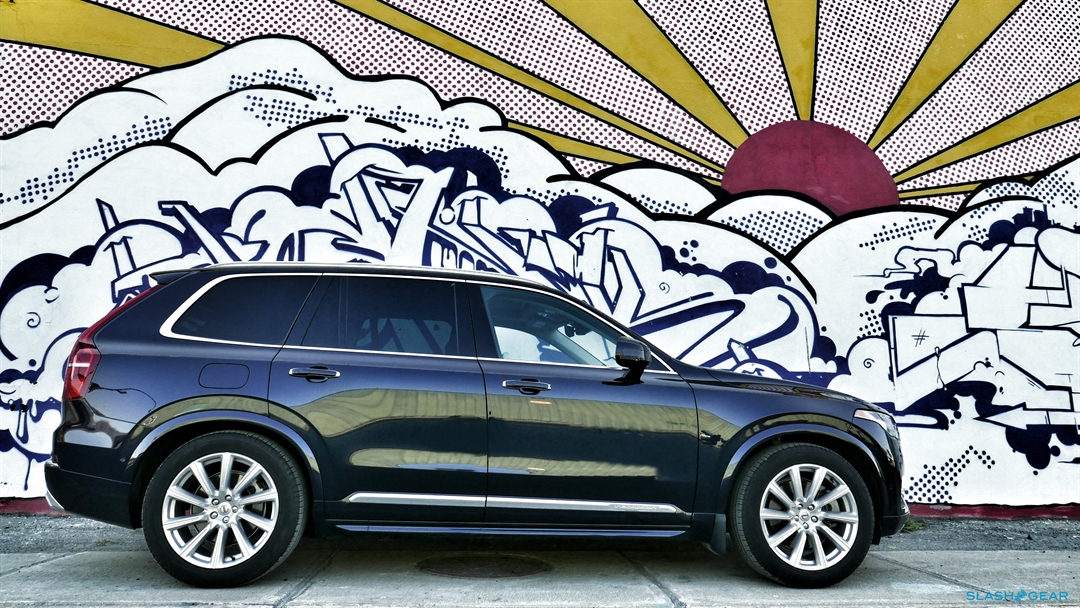 I wasn't sure what to expect from the 2017 Volvo XC90 T8. I'd driven its predecessor, the T6, and been impressed by how carefully-crafted its cabin was, with a level of refinement that honestly put the rest of the Volvo line-up to shame. The full-size SUV also happened to be spacious, comfortable, and incredibly stylish on the outside, which had me lamenting the lack of power it packed under the hood.
The T8's plug-in hybrid drivetrain erases that final concern from the ledger and finally gives the XC90 the grunt it deserves, alongside surprisingly modest fuel consumption and well-executed EV capability. Is the T8 model still too expensive for most luxury buyers to take a risk on? Unfortunately, I'd have to say yes. It remains the best Volvo I've ever driven, however, and it stands as a ray of hope that the smaller XC60 crossover and S60 sedan will shortly follow in the XC90's high class footsteps.
5. 2016 Ford Mustang Shelby GT350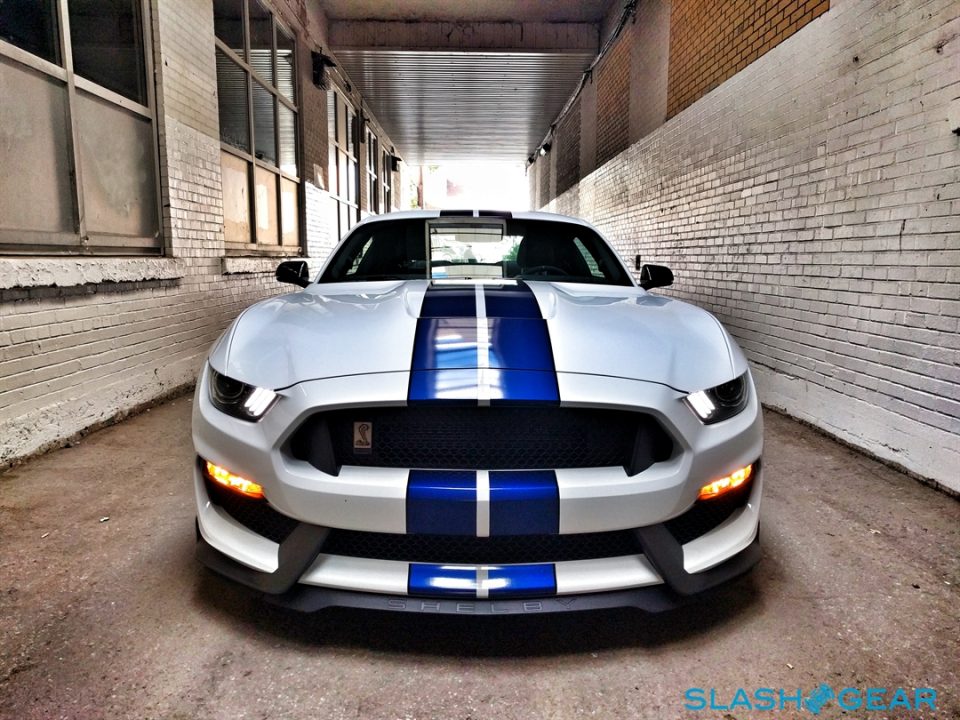 It's tough to beat the combination of price and performance offered by the muscle coupe's latest redesign. It's even harder to find a V8 engine that sounds like the 5.2-liter mill under the hood of the 2016 Ford Mustang Shelby GT350, or one that will let you rev it up way past the redline of most eight-cylinder automobiles. Combined with its road course-oriented suspension tuning (including the first magnetically-adaptive dampers ever installed on a Mustang), the Shelby GT350 continues the smooth-handling tradition of the Boss 302 and turns its back on the over-powered caricature that was the previous Shelby GT500. It's the one I'd park in my garage – right beside the Boss, of course.