What is the most important factor to consider when shopping for a new car? In an ideal world, every one of us should be driving a powerful Tundra or F150 – But when reality strikes hard and you need to get back to Earth, nothing beats the economic advantages of driving a fuel efficient car. The popularity of SUVs and crossovers is hard to ignore, however if you need a family hauler that sips gas, you will need to shell out a lot more money for a hybrid or PHEV version.
In this list of the 5 most fuel efficient non-hybrid cars in 2018; we present the most compelling reasons why you should forget about the complexity of hybrids or the limited range of full electric vehicles. Some of the cars in this list can easily achieve 40 mpg even if you drive like a lunatic.
1. 2018 Toyota Yaris iA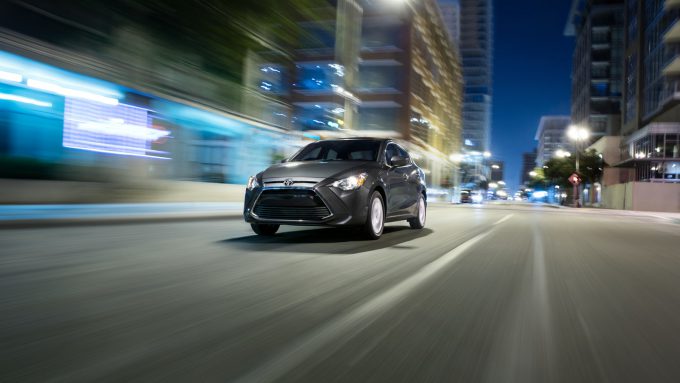 Wait, this car looks familiar, right? Oh yes, it is based on the current Mazda2 sedan and hatchback. The Toyota Yaris iA is not only frugal but is easy on the pocket as well. It starts at less than $16,000 and gets a wide array of tech including forward collision warning with automatic emergency braking and a 7-inch touchscreen infotainment system. It also has an EPA rating of 32/40 mpg in city and highway driving.
You might scoff at the idea of driving the Toyota Yaris iA and think it is just one of those run-of-mill, bland, and boring Toyota compact cars, but you would be terribly wrong. Like we said earlier, the Toyota Yaris iA is based on the Mazda2 or Mazda Demio compact car, which won top honors at the 2014-2015 Japan Car of the Year awards and beating other models such as the Mercedes-Benz C-Class sedan, BMW i3, and Jeep Cherokee.
We have to admit that even though the platform is aging quite gracefully, the Mazda2 is still one of the best handling subcompact cars today, which makes the Toyota Yaris iA a capable handler as well.
2. 2018 Hyundai Elantra Eco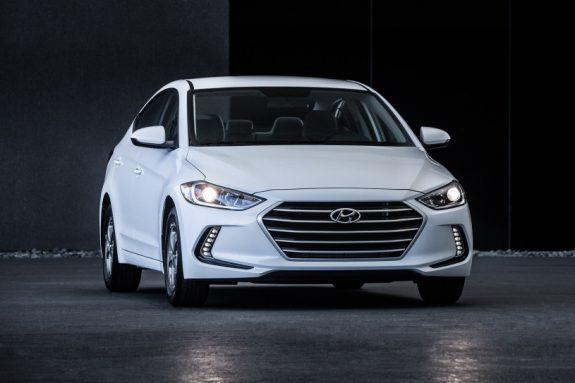 The Hyundai Elentra Eco is also a favorite. It offers lots of interior room and cargo space for a small family and offers fantastic fuel economy. The Hyundai Elantra in Eco trim will start at approximately $20,000 but you get a couple of upgrades including heated front seats, dual zone climate control, driver assistance technologies such as blind spot detection and lane change assist, and Apple CarPlay and Android Auto with a 7-inch touchscreen display.
Best of all, this car can achieve 32/40 mpg in city and highway driving. Power comes courtesy of a 1.4-liter turbocharged and direct-injected 4-cylinder engine that pumps out 128-horsepower. The engine is mated to a 7-speed dual-clutch transmission that promises quicker gear changes and a sportier driving feel. Need we say more? The 2018 Hyundai Elentra Eco is backed by a solid 10-years or 100,000-mile limited powertrain warranty and 5-years or 60,000-mile vehicle warranty.
3. 2018 Honda Fit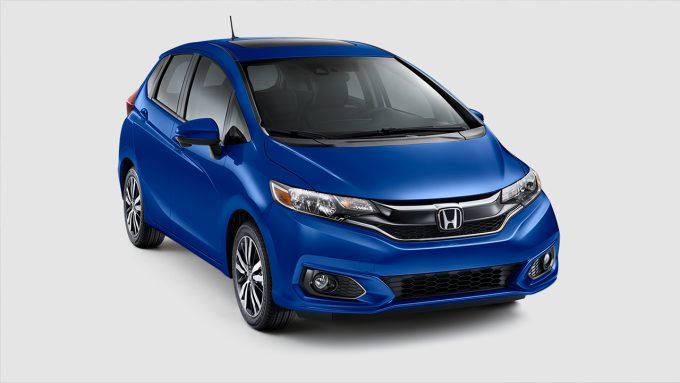 The award-winning Honda Fit remains one of the most fuel-efficient non-hybrid cars you can buy today. It is also one of the cheapest hatchbacks that gives the driver a more premium driving feel. Prices for the 2018 Honda Fit starts at less than $16,500 for the base LX trim and comes with a multi-angle rearview camera, 2nd row Magic Seats that can be folded to create a cavernous interior to fit a mountain bike (no kidding), Bluetooth, and a 6-speed manual transmission.
Power comes via a 1.5-liter 4-cylinder engine which can also be paired with a CVT automatic tranny. But the Honda Fit is popular not because of the way it looks or the Honda Magic Seats. It remains a class-leader in fuel economy. The Fit can easily achieve 33/40 mpg in city and highway driving and you get a proper 4-cylinder motor with no turbocharging or hybrid tech.
4. 2018 Toyota Camry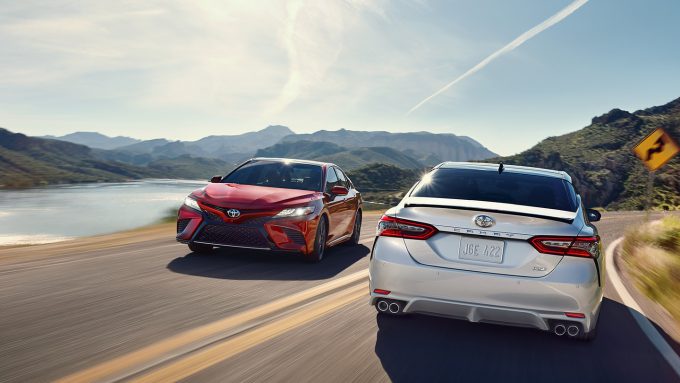 Yes, this not a typo. The 2018 Toyota Camry is one of the few midsize sedans that can give you an EPA rating of 29 mpg city and 41 mpg highway. The base model Camry SE starts at just under $26,000 and comes equipped with a responsive yet frugal 2.5-liter four banger connected to a smooth and refined eight-speed automatic transmission.
The base SE also comes with 18-inch alloy wheels and a black front grille with sport mesh insert to satisfy your sporty aspirations. If 29/41 mpg is still not enough, you should go straight for the Camry Hybrid LE that musters an incredible 51/53 mpg in city and highway driving, but that would be cheating. The 2018 Toyota Camry remains a solid choice for those who need the space and road presence of a larger car without enduring penalties in fuel economy.
5. 2018 Mitsubishi Mirage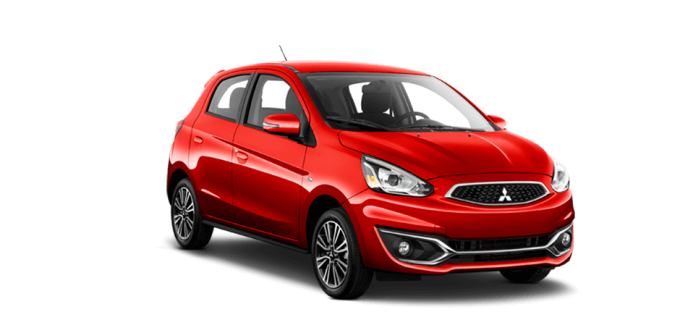 Don't believe what so-called 'experts' say about the 2018 Mitsubishi Mirage. Sure, it only comes with a puny 1.2-liter three-cylinder naturally-aspirated motor that only churns out 78 horsepower and 74 pound-feet of torque, but you're missing the point. It doesn't accelerate like a Golf GTI or Subaru Impreza, but both the VW and the Subaru can only wish to achieve an EPA rated best-in-class 35/42 mpg in city and highway driving.
The 2018 Mitsubishi Mirage is available in hatchback and sedan configurations with both cars starting at no more than $15,000. It also comes loaded with a host of standard features including a rear view camera, Bluetooth, automatic climate control, and push button start. Still not convinced? The Mirage will only cost you $1,000 in fuel for an annual mileage of 15,000 miles, which is around $2,000 cheaper than an average new car. If you want a fast car, nobody's stopping you from buying a Corvette or some other land rocket.