The new MacBook Pro has a very cool trick you may not be aware of. In addition to those USB-C ports being the future of connectivity, they can also charge your computer. That means you now have four different ports to charge from! And maybe the best part: you don't need to plug in. Those ports also accept charges from battery packs, which makes your new MacBook Pro the ultimate in portability. Here are a few packs you should consider slipping in your bag.
Aukey 30,000mAh Power Bank ($40)
Depending on how diverse you want to get, the Aukey 30,000mAh Power Bank can definitely suit your needs. It has options for Lightning or USB-C charging, so you can either power it back up with your MacBook or iPhone cable. At 30,000mAh, it doesn't deplete very fast, either.
It also won't charge your computer very quickly, or completely. Its power output is a bit light for desktop applications, but Aukey packs have built-in safeguards to prevent it from overheating or overcharging, so at least it won't die on you.
Kanex GoPower Slim ($100)
At 15,000mAh, Kanex's GoPower Slim seems like another add-in for this list, but some reviews suggest it manages power a bit more carefully than other battery packs, besting some 20,100mAh options.
It's also sleek, where as most other power packs are bricks. If you'd rather travel slim and light, Kanex may be the way to go. The only drawback is the $100 price-tag, which is out of line with comparable packs.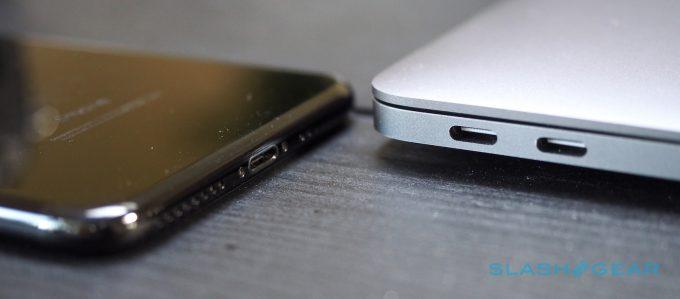 Aukey 20,000mAh ($30) and 12,000mAh Power Packs ($20)
Are these two just like the 30,000mAh packs? Yup. Why are we recommending them, you ask? Portability.
The 20,000mAh battery pack will charge a 12-inch MacBook from completely dead to just under fully charged (about 95 percent), and the 12,000mAh Power Pack is a good option for getting yourself over the hump when traveling.
Both are also good options for traveling a bit lighter. For a daypack, these are winning options. Again, they're a bit slow to charge your computer, but will get you through in a pinch.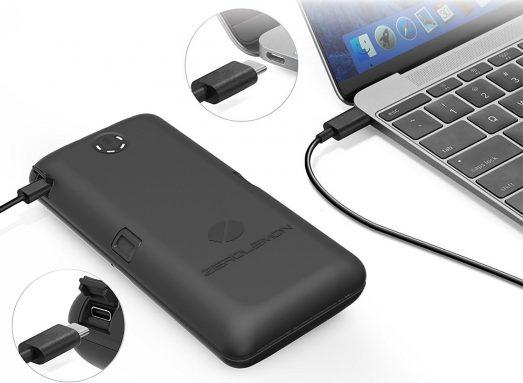 ZeroLemon ToughJuice 30,000mAh ($85)
Are you clumsy? Tend to break or drop stuff? That's the last thing you want to do with a battery pack — and makes the ToughJuice a great option (if you can handle the steep pricing).
Using a "double layer anti-shock" shell, the ToughJuice is able to keep you powered up while on the go without failing because of something you did. It's a good option if you're one to work outdoors or like to work in places where your battery pack cold slip of a table or your lap and onto the floor.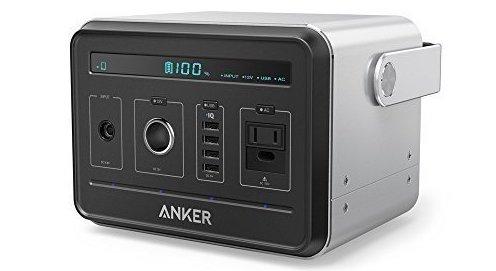 Anker PowerHouse 120,000mAh ($500)
If I had it my way, I'd just write 'haha' for two paragraphs because this thing intense.
It's positioned as a generator, and that's exactly what it is. If you're going off the grid (I use it for camping), it's a sensational option. It's far too expensive for day-to-day use, but great if you like to get out and stay out.
The PowerHouse is not portable, though. It's about the size of a large lunchbox, and pretty heavy, even with the relatively comfortable handle. I couldn't suggest you even try to carry this thing around daily, or even from one place to another regularly. It's not meant for that.
But if you picked your camping spot because it has WiFi (you're not alone!), or just feel like sitting at a park bench all day to get some work done now and then, check this one out. It's also big enough to charge everything else you own forever (I'm exaggerating, but still), so bring a phone or 12.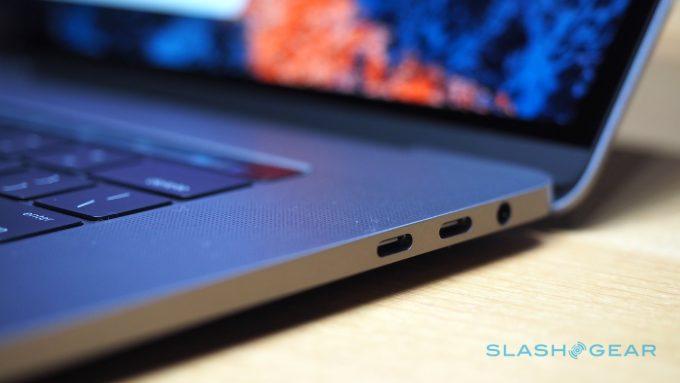 Need a pick?
If you want my bottom-line pick, it's going to be the Aukey 30,000mAh Power Bank.
It has plenty of power to get you back up to speed when the battery in your MacBook gets low, and I've never had a problem with the pack giving up because it's overworked (yes, that happens). I use it with the Lightning input for ease of use when traveling (it's also available with USB-C); I also use Aukey travel chargers, which let me charge two devices (like a phone and the Power Bank) so I can charge the MacBook Pro on its own charger overnight if needed.
It's a touch heavy, but worth toting around if I know I won't be able to plug in. More than once, Aukey packs have saved me while I'm at an airport and don't want to hug a wall for power — or just can't find an outlet.
The price is right, too; $40 is an easy spend, and Aukey backs it up with a two-year warranty. While Kanex and ZeroLemon have great products, the pricing is out of line. The 120,000mAh PowerHouse is amazing, but there's no way I can recommend it for day-to-day use.
If the slower charging speed is making you think twice, waiting for packs that have higher output might be worth it. They're coming. An official USB standard called the — wait for it — USB Power Delivery (USB-PD) is  being entertained for battery packs now that the MacBooks Pro are out, and some top manufacturers have told me they're already working on implementing it. Stay tuned.
Disclosure: SlashGear earns commission on purchases you made by clicking the Amazon links above. Our recommendations however are based on our own opinion.