The 5 Best Compact SUVs Under $30,000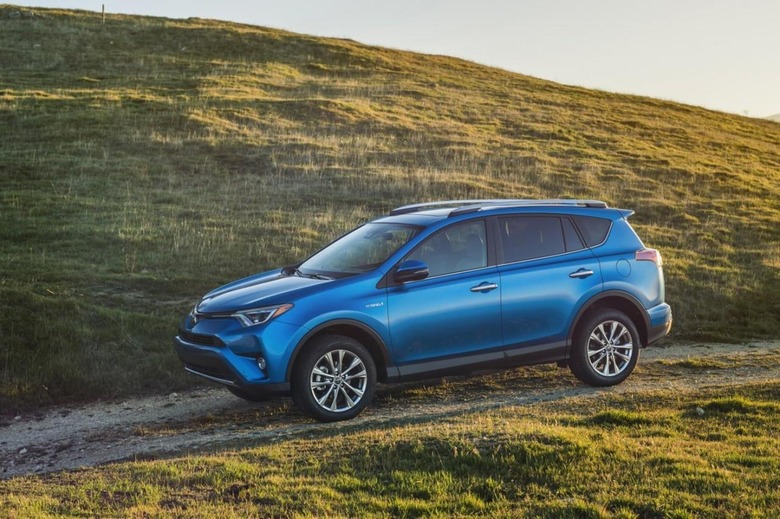 Small crossovers and SUVs are among the most popular automobiles on the market, and it's really no surprise. Practical and versatile, with enough storage space and passenger room to go above and beyond the day-to-day needs of most families, yet without the stodgy image of a minivan, sport-utility vehicles and their closely-related crossover cousins continue to do big business for almost every brand.
In narrowing down which SUVs we think are some of the best compact models currently available, we settled on the $30,000 price tag – the average amount of money shelled out for a brand new vehicle in the United States. We then evaluated them based on our experience behind the wheel, how they compare with their peers, and the intangibles that set them apart from other vehicles in their class.
See if you agree with our picks for the 5 best compact SUVs under $30,000.
5. 2016 Mazda CX-5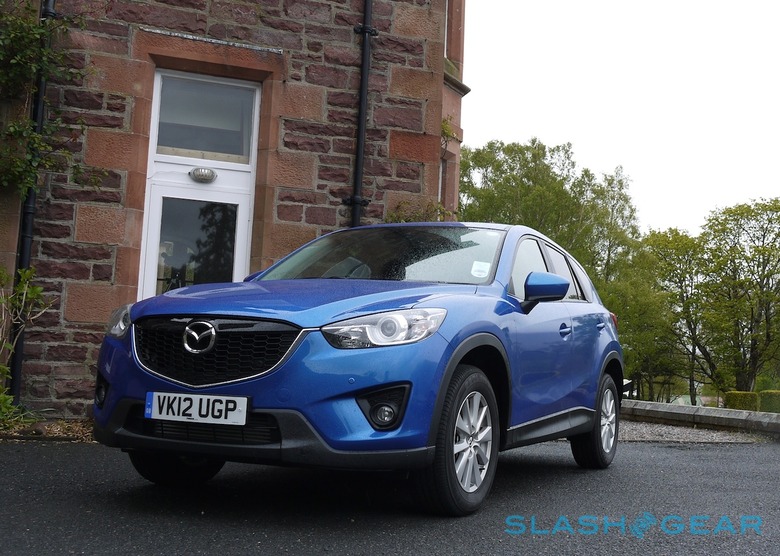 The 2016 Mazda CX-5 provides the sportiest platform available in the affordable SUV class, with handling that's a cut above what you'd expect from an affordable people mover. Not only is the Mazda CX-5 pleasant to drive, it also happens to offer the choice between a pair of fuel-efficient engines, the availability of all-wheel drive, and a quieter interior with a more modern infotainment system for the 2016 model year.
Why We Like It: A compact SUV that's actually fun to drive? Sign us up.Killer Feature: 35-mpg on the highway from the entry-level Skyactiv 2.0-liter four-cylinder engine is not a typo – you'll achieve that in real world driving – and it can be had with a manual transmission.How We'd Order It: A fully-equipped Grand Touring model just squeaks in under our $30k price cap, and comes with the top-tier, 184 horsepower 2.5-liter four-cylinder engine. If all-wheel drive is a priority, then you'll have to step down to the Touring edition to make the CX-5 fit your budget.4. 2016 Subaru Forester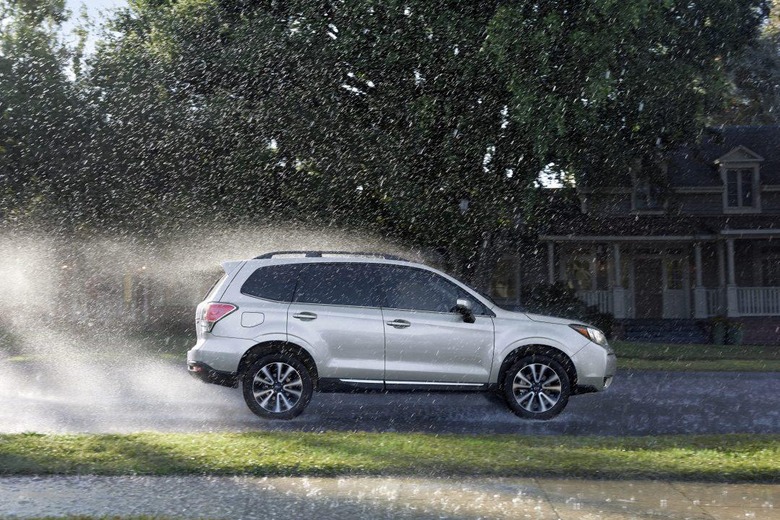 The 2016 Subaru Forester is perhaps the only SUV on our list that offers genuine off-road capability. Sure, each of these compact rigs can leave the pavement behind for a mile or two, but the Forester's 8.7-inches of ground clearance and proven all-wheel drive setup give it an edge when it comes to deal with anything more than a gravel road or muddy track. Throw in robust amounts of cargo space and the option of a turbocharged four-cylinder engine in the Forester XT, and you have a strong pick for a small sport-utility vehicle.
Why We Like It: Well rounded and big inside, the Subaru Forester also offers its all-wheel drive as standard equipment, which is unique on this list. You can also order it with and a strong complement of available active safety features.Killer Feature: The XT model's 250 horsepower turbocharged 2.0-liter engine is sourced from the WRX high performance sedan.How We'd Order It: An XT Premium satisfies both our pocketbook and our need for speed.
3. 2016 Honda CR-V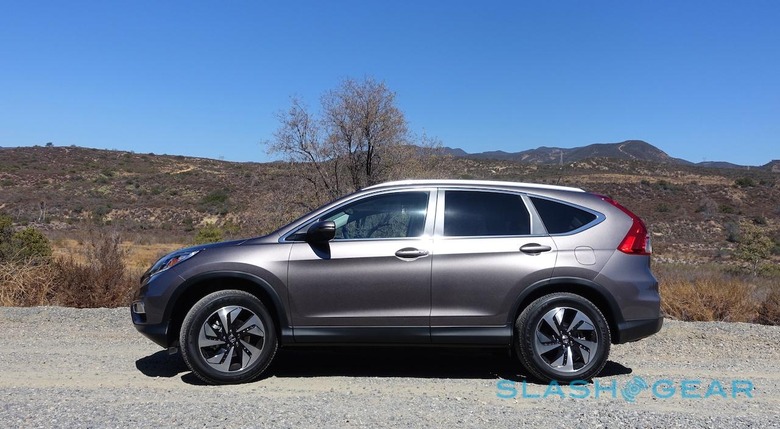 The 2016 Honda CR-V has been a compact SUV favorite since it first hit the scene 20 years ago. Although it's grown in size since then, it's still small enough to navigate the urban landscape without being a hassle to park. Honda is also famous for its reliability, with the CR-V being one of the most trouble-free crossovers money can buy.
Why We Like It: Despite its modest dimensions, the CR-V is suitably large inside, and you won't have any trouble stuffing adults in the second row of seating. It's also easy to fold those seats down with a single lever and access just under 71 cubic feet of total cargo space.Killer Feature: The only feature you can't fit in the Honda CR-V for under $30k is navigation – and even that only pushes you $45 over our price limit.How We'd Order It: The luxury gear offered by the highest trim level CR-V EX-L make it worth the extra investment.2. 2017 Ford Escape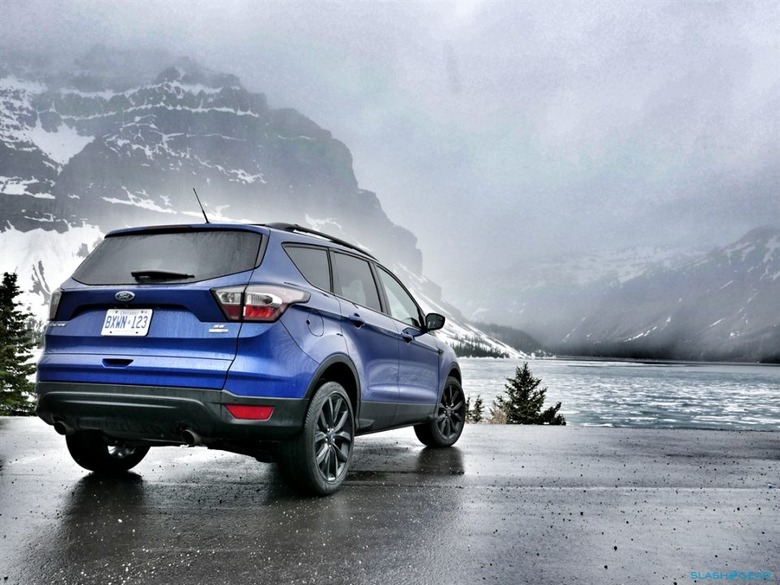 The 2017 Ford Escape has been completely redesigned, and builds off an already strong reputation among families shopping for a small SUV. With more engine choices than any other vehicle in its class (3 in total), plus the availability of class-leading safety and connectivity features, the Escape is one of the most advanced sport-utility vehicles at its price point.
Why We Like It: Few compact SUVs are as configurable as the Ford Escape, and each of its three engines offers respectable power and efficiency.Killer Feature: When ordered with its 245 horsepower, 2.0-liter turbocharged four-cylinder EcoBoost engine, you also get a whopping 275 lb-ft of torque in the bargain. This is serious grunt for a small hauler. SYNC 3 is also a major infotainment improvement over the previous system available with the Escape.How We'd Order It: An Escape SE with the 2.0-liter EcoBoost motor, all-wheel drive, and the extra safety features (and SYNC 3) offered by the 201A Equipment Group is the sweet spot of the Ford crossover's spec sheet.1. 2016 Toyota RAV4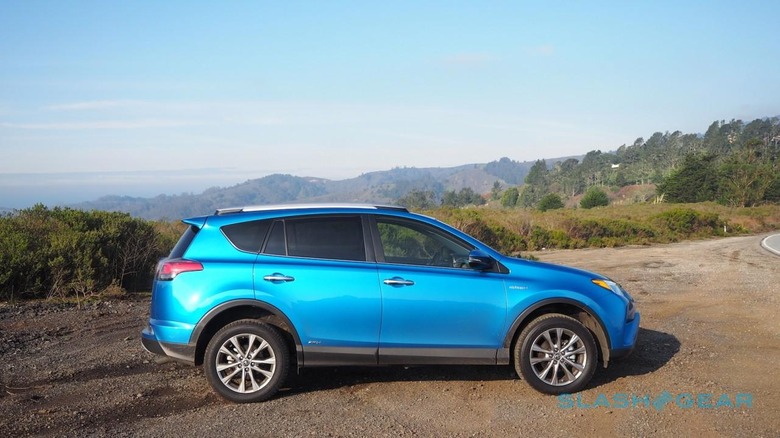 The 2016 Toyota RAV4 is the compact SUV segment's old faithful, an inexpensive family vehicle that's truly huge inside, and remarkably frugal to own (in terms of both fuel and repair costs). Refreshed for 2016, the RAV4 also adds a Hybrid model to the family.
Why We Like It: The RAV4 does everything well, and is as dependable as they come.Killer Feature: There's 73.3 cubic feet of total cargo space available inside the Toyota SUV's cabin, and when you're not using that to its fullest, passengers will enjoy reclining rear accommodations and substantial leg room. It's the compact crossover that feels like a mid-size from every seating position.How We'd Order It: The Toyota RAV4 is one of the most expensive compact SUVs under $30k, so we'll have to stick with the XLE model and add all-wheel drive and navigation to the mix.