T-Mobile is boasting built-in network technology that notifies its customers about suspected spam callers and, if they'd like, blocks them from getting through entirely. That's great if you're a T-Mobile customer, but what if you're on a different network? The same sort of functionality is available to you, but you'll have to download an app to get it. Which one? Any of these five will do.
Depending on your phone, you may have this app preinstalled and ready to use. If not, pop over to either the Google Play Store or iTunes to download it yourself. The app is free to download and doesn't include any advertisements, making it doubly attractive, and it can be used to block numbers both known and unknown to you. The app also boasts a caller ID and reverse lookup.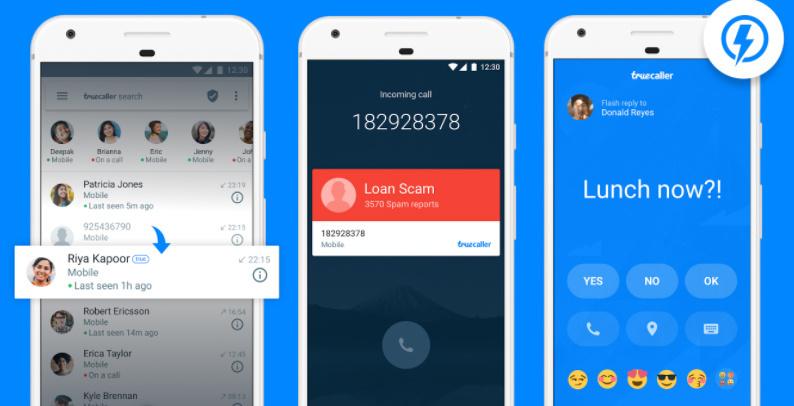 Truecaller is largely similar to Hiya, offering a combination of spam call and SMS identification and call blocking. The app's caller ID feature identifies callers even if they're not in your phone's contacts (though this technology isn't always accurate); it can also automatically block texts that are sent by telemarketers and spammers. Notably, this app has support for dual-SIM phones.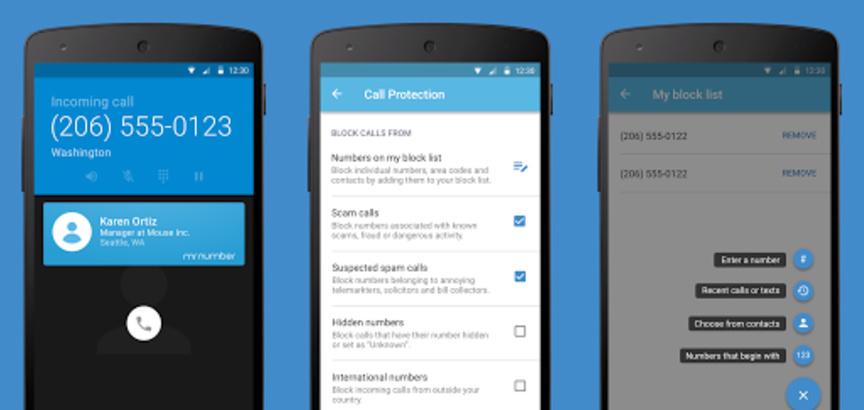 Though the two options above are arguably the most popular anti-spam apps, Mr. Number enjoys a healthy user base thanks, in part, to its numerous features. With Mr. Number, you can choose to have the app pick up and then hang up on certain callers and automatically send others to voicemail; users can also be selective about who gets blocked, whether it is an individual or an entire area code.
Whoscall boasts a database that contains data on more than 1 billion numbers from around the world, giving it robust Caller ID capabilities. The app flags spam calls and IDs who is calling from an unknown number; it also allows users to block unwanted calls from spammers, robo-callers, telemarketers and similar. For those with iffy network connections, an offline database can be downloaded for use where there's only voice service.
Finally, there's TrapCall, an unmasking app that reveals who is hidden behind those unknown numbers that call at odd times. The app has a feature for recording calls that come in to use as evidence against spammers and scammers, as well as a feature that transcribes voicemails and delivers them as an email or a text message. Take note, though, that this app requires a subscription if you're hoping to use its best features.
Wrap-up
Spammers and scammers are annoying, but there are ways to deal with them. Any of these apps will do the job, and while they all have the same general features, there are elements that differ between them. Be sure to read each one's features to find the best for your own needs, and drop us a comment about your favorite choice!