The 2020 Lincoln Aviator pulls out the stops to sweep up in midsize SUVs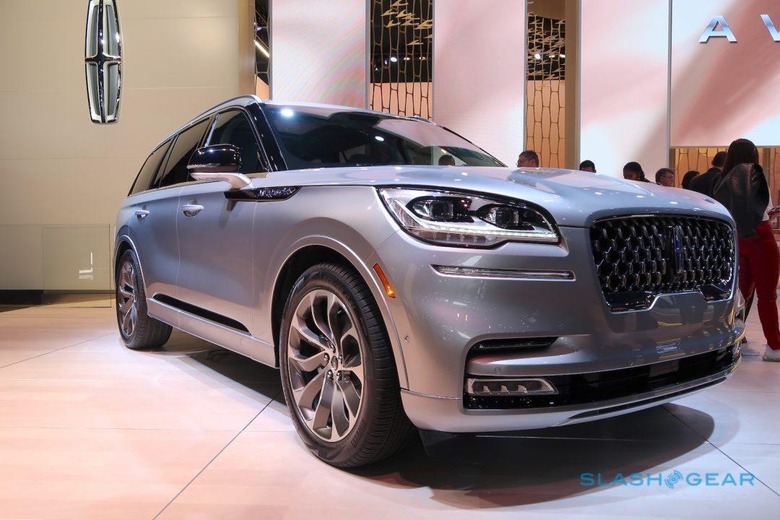 Big, glitzy, and unapologetically brash, the 2020 Lincoln Aviator is the latest example of the automaker's singularly lavish vision of "American luxury." Smaller sibling to the Navigator, though hardly less imposing, the new midsize SUV also debuts Lincoln's new hybrid drivetrain.
The standard 2020 Aviator will come with a regular 3.0-liter turbocharged V6. Lincoln says it expects that to be good for 400 horsepower and a matching amount of torque, routed through a 10-speed SelectShift automatic.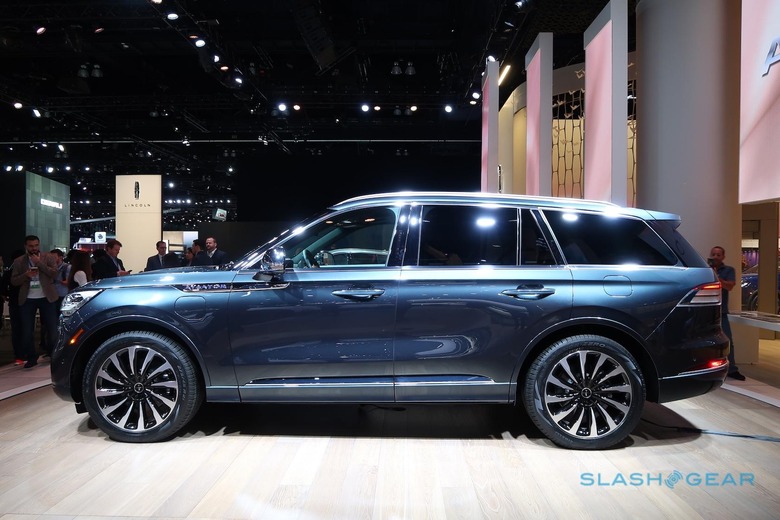 Far more interesting, though, is the 2020 Aviator Grand Touring. That combines the V6 gas engine with an electric motor for a plug-in hybrid. Lincoln says that it's expecting 450 horsepower from the car, and a whopping 600 lb-ft of torque. Electric-only range hasn't been shared, though there'll be a Pure EV mode that shuts off the gas and lets the Aviator whisper forward on battery power alone.
It's an alluring feature in a category that's fairly ill-served with hybrid options. Lincoln isn't stopping there with its tech push, mind. There's also Air Glide Suspension, an option that will automatically lower the Aviator for easy entry. A forward-facing camera scans the road surface ahead and proactively adjusts the suspension settings to accommodate bumps and potholes.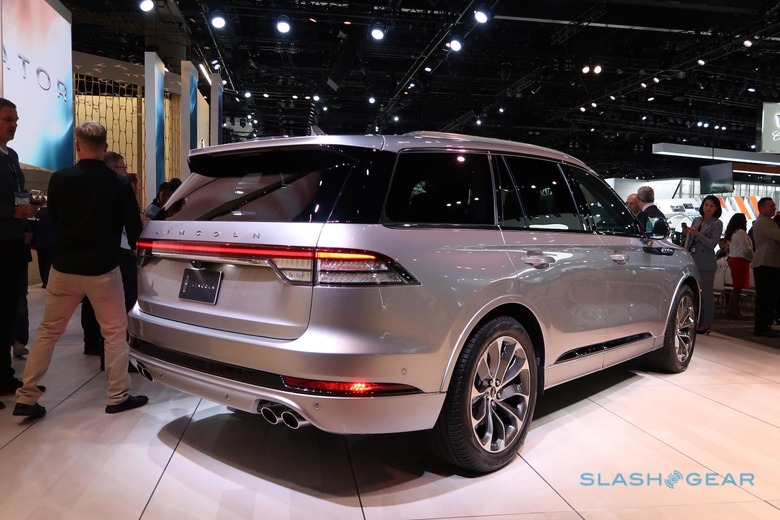 Then there's "Phone As A Key," which is Lincoln's fairly uninspired name for remote locking and unlocking, remote start, and remote control of the tailgate through a smartphone app. Not exactly new technology for the auto world, but a first for the automaker nonetheless.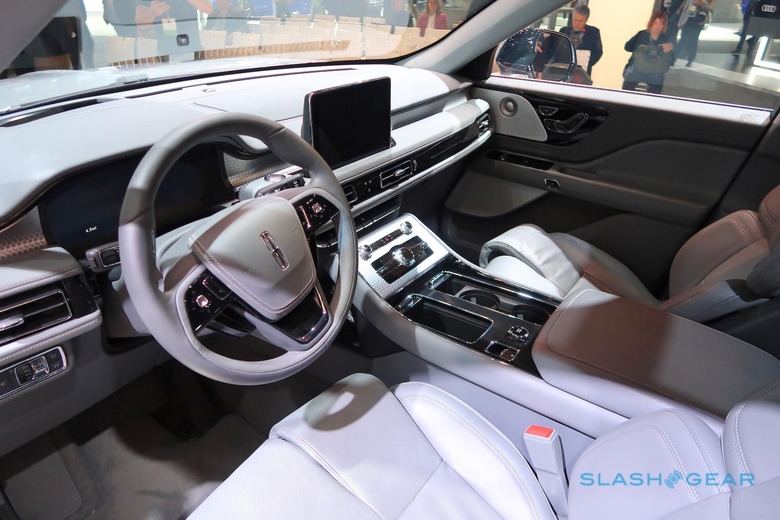 The interior is Navigator-writ-smaller too, with Lincoln's lavish 30-way adjustable massage seats just as cosseting in the midsize SUV as they are in its bigger sibling. The dash is dominated by a tall, free-standing display – it still looks like it should retract, but it doesn't – while the driver's instrumentation comes courtesy of a sparsely-filled digital panel. It's a self-confident and cohesive cabin in all.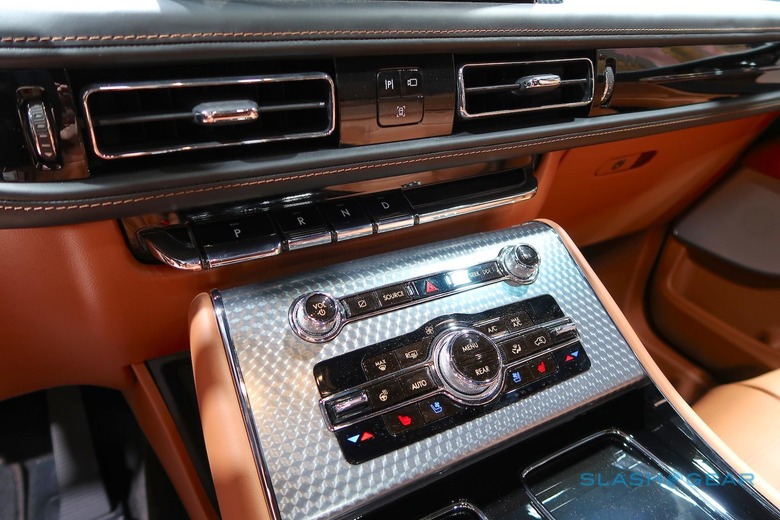 Then again, as the larger Lincoln Navigator has demonstrated, it takes more than sleek styling, lashings of power, and a luxe interior to drive sales. The bigger SUV may have been well-reviewed, but with US sales averaging just over 1,400 cars each month over the past six months – roughly half of Cadillac Escalade sales in the same period – it's clear that Lincoln faces a problem.
Exactly why the Navigator has struggled – and how, exactly, the new Aviator could avoid those same pitfalls – is unclear. The automaker was quick to cite its rising Navigator sales earlier this year, but they're still moderate when compared to other, often older, luxury SUVs.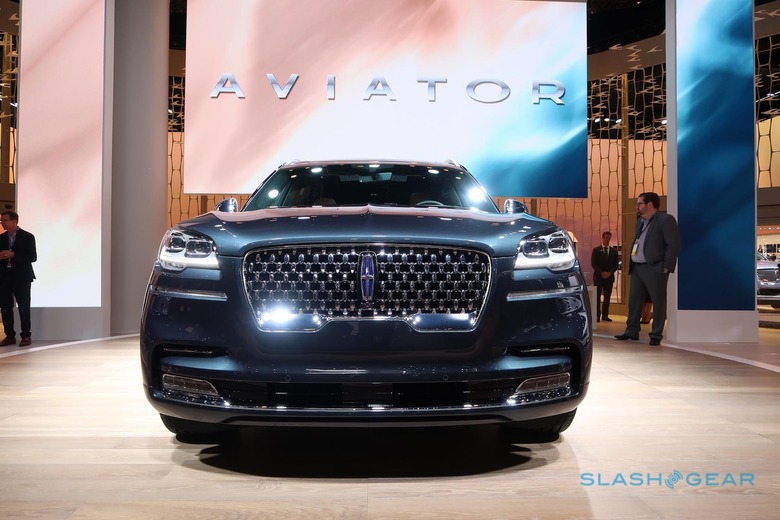 In the 2020 Aviator's favor will be the hybrid drive, of course, not to mention a lower sticker price. Given sales of the Navigator Black Label have been the healthiest of all, the fact that Lincoln is doubling down on Black Label options for the Aviator seems sensible, too. They'll get special wood and leather combinations, along with different trim and paint colors.
Lincoln hasn't confirmed 2020 Aviator pricing yet, and that won't come until closer to the SUV's release date in Summer 2019.