The 2019 Challenger R/T Scat Pack 1320 is a single-seat drag rocket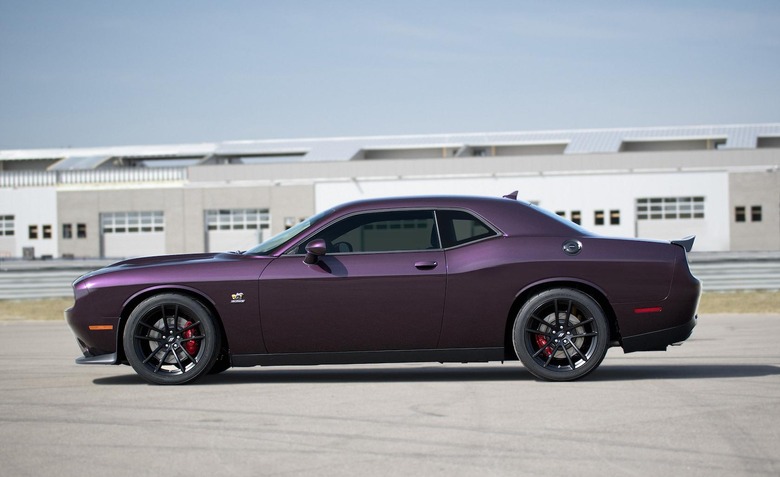 Dodge may have already created drag-strip royalty with the Demon, but now there's a new 2019 Challenger R/T Scat Pack 1320 for those looking to spend a little less on their ridiculous racer. Based on the regular R/T Scat Pack, it strips out all but the driver's seat inside and delivers 485 horsepower from its 392 HEMI V8.
Combined with the TorqueFlite eight-speed automatic – and a near 475 lb-ft of torque – the Challenger R/T Scat Pack 1320 delivers 0-60 mph in 3.8 seconds. The quarter-mile comes in 11.7 seconds at 115 mph, meanwhile. That's 0.3 seconds faster than the regular R/T Scat Pack.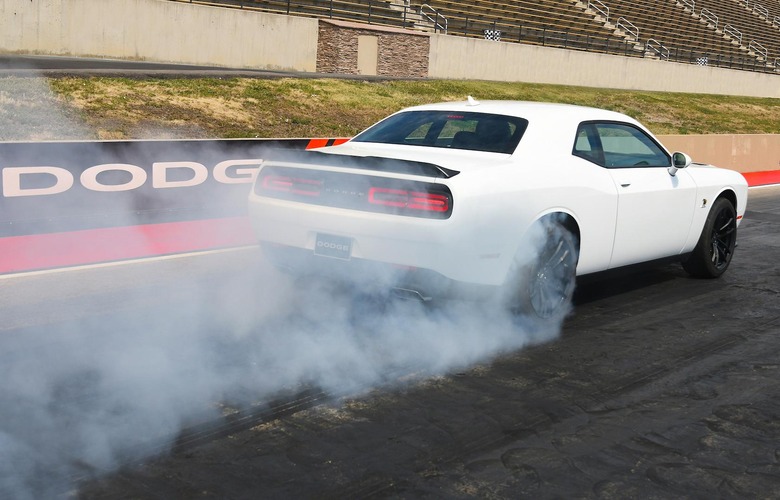 To do it, Dodge doesn't just remove most of the seating. It also gets SRT-tuned Adaptive Damping Suspension with Drag Mode, Line Lock, TransBrake, and Torque Reserve. Extreme-duty 41-spline half shafts have been used, and it rises on specially-developed Nexen SUR4G Drag Spec 275/40R20 drag radials. They're street-legal, sure, but they're also designed to deliver maximum grip on the strip.
TransBrake locks the output shaft of the transmission to keep the Challenger at a standstill before it roars away, while Torque Reserve manages the cylinder fuel flow for maximum performance right when you need it. In Drag Mode, the three-setting adaptive damping suspension is optimized for weight transfer to the rear, making the most of the radials' traction.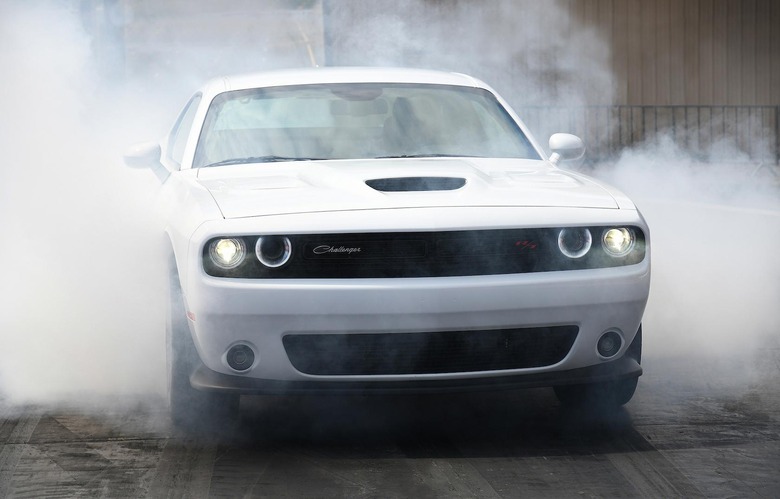 The rear axle half-shafts have been borrowed from the Challenger SRT Demon, as has the Line Lock system. That holds the front wheels stationary, but lets the rears spin for a smoky burnout. Not only does that look dramatic, it also heats up the rubber and cleans off any detritus.
The rubber itself wraps around low gloss black 20 x 9.5-inch aluminum forged wheels with knurled bead sets. There's Brembo high-performance brakes, with four-piston calipers. Also helping differentiate the car visually, Dodge has a new Super Bee "Angry Bee" logo, which is on the fenders and illuminated Air Catcher headlamps.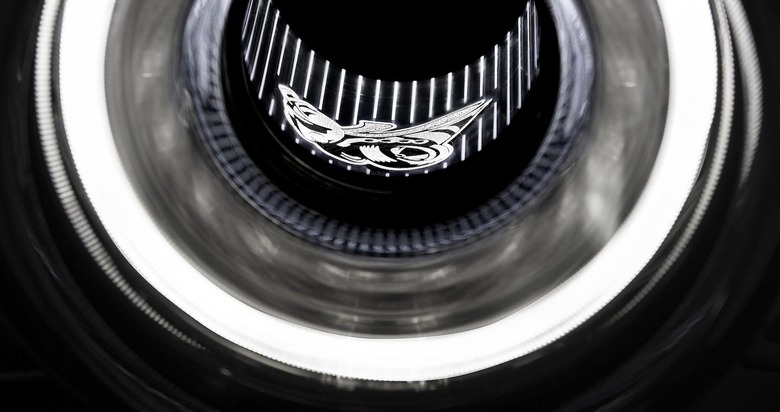 It's also used inside, where there's an 8.4-inch touchscreen, paddle-shifters, dual-zone automatic climate control, electric power steering, and a power driver's seat. You also get parking sensors and a reversing camera. If you want a passenger seat, though, or rear seats, you're looking at $1 apiece for them.
Oh, and that name? The 1320 is a reference to the quarter-mile, which works out to 1,320 feet. Expect the new Challenger to show up in dealerships in Q1 2019, with orders opening up from late this year. It's priced at $42,990, plus $1,595 for the mandatory automatic transmission and $1,395 destination, for a total of $45,980.