In today's world of hyper-exotic and ultra-expensive supercars, you might think you need to spend incredible amounts of money to satiate your need for speed. So we decided to compile a list of the best cheap and fast cars for less than $25,000. Yes, you read that right. There is such a thing as cheap thrills in the automotive world, and this list is proof of that.
Of course, we're not talking about neck-breaking acceleration and race-car reflexes here. These are cheap cars equipped with marginally powerful motors. They aren't bad to the eyes either, and all of them can be a blast to drive. Best of all, you can have all that without selling your internal organs to a scrupulous black-market middleman.
Got a budget of $200k for a supercar? This is not the list for you. Hold tight as we present our choices of cheap and fast cars for under $25k.
1. 2018 Mazda 3 Sport
The 2018 Mazda 3 Sport is one of the best-handling compact cars for the money. The 6-speed manual version starts at $19,300 while the automatic will only cost $20,300. The Mazda 3 Sport is powered by a 2.0-liter SKYACTIV four-cylinder engine that produces 155-horsepower and 150 pound-feet of torque. Not enough, you say? You can get the Grand Touring version with a 2.5-liter SKYACTIV engine that pump outs $184 horsepower and 185 pound-feet of torque, which is a bargain at under $25k.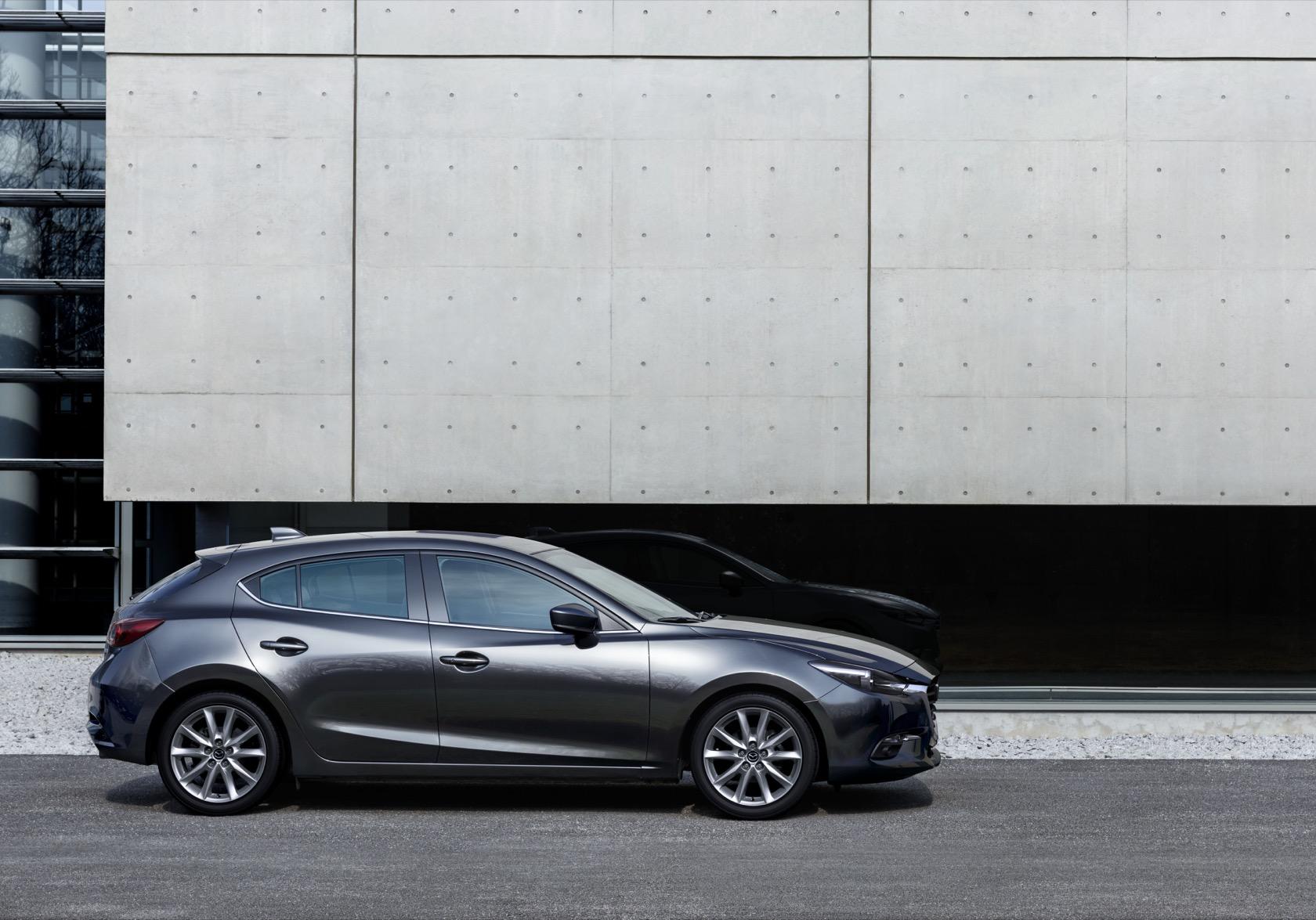 The Mazda 3 Sport also comes with 16-inch wheels, a 7-inch full color display, rearview camera, and Bluetooth. While the power output sounds meager, it can propel the Mazda 3 with alacrity. Combine this with excellent handling, masterful steering, and a comfortable ride, this is a car that can be driven aggressively without giving you a heart attack. If you really need to know, the Sport achieves 23/37 mpg while the Grand Touring can muster 25/35 mpg.
2. 2018 Honda Civic Si Coupe
Want the new Civic but want something with two less doors and a proper sporting attitude? You can't go wrong with the 2018 Honda Civic Si Coupe. Starting at just around $24k, it comes with a turbocharged 1.5-liter four-banger that produces 205-horsepower and 192 pound-feet of torque. The Civic Si Coupe also comes with a six-speed manual and limited slip differential. This means 0 to 60 mph in around 6.3-seconds.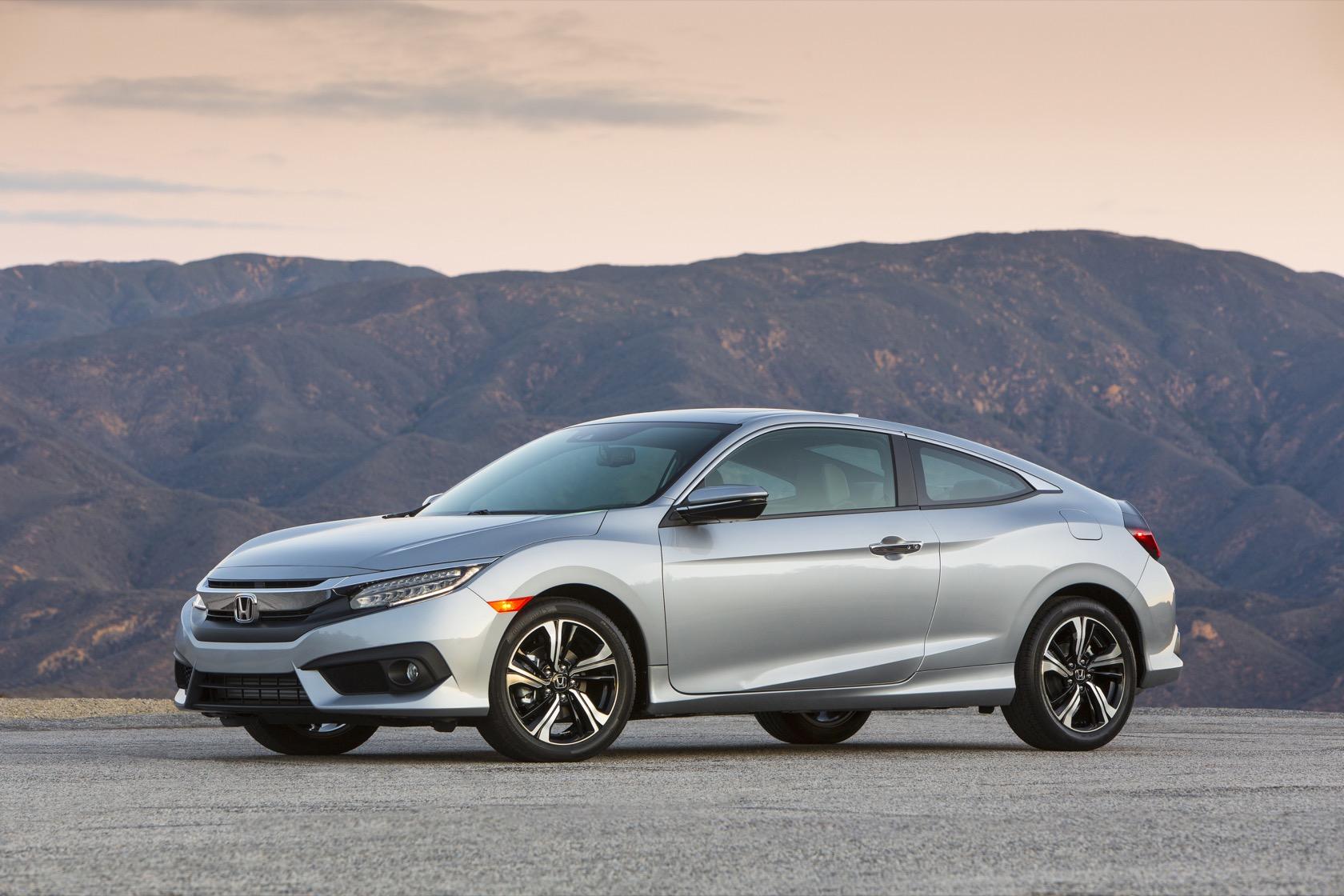 The Civic Si Coupe is smaller than the sedan. This means it can zip and go with minimum body roll. The suspension is tuned slightly towards canyon-carving but it can deliver a smooth ride on the highway. If $24k is too much for your budget but you still want a Civic Coupe, check out the LX version. The 2018 Honda Civic Coupe LX starts at $19,350 and comes standard with a six-speed manual. But you only get a non-turbo 2.0-liter four-cylinder with 158-horsepower.
3. 2018 Volkswagen Jetta S
The 2018 Volkswagen Jetta S is powered by a 1.4-liter turbocharged four-banger with 147-horsepower and 184 pound-feet of torque. It also comes with LED headlights, LED taillights, and a 6-speed manual for under $19k. The small turbocharged motor is best unleashed in an open highway. The manual shifts smoothly and motivates the Jetta adequately while still allowing the motor to achieve 30/40 mpg.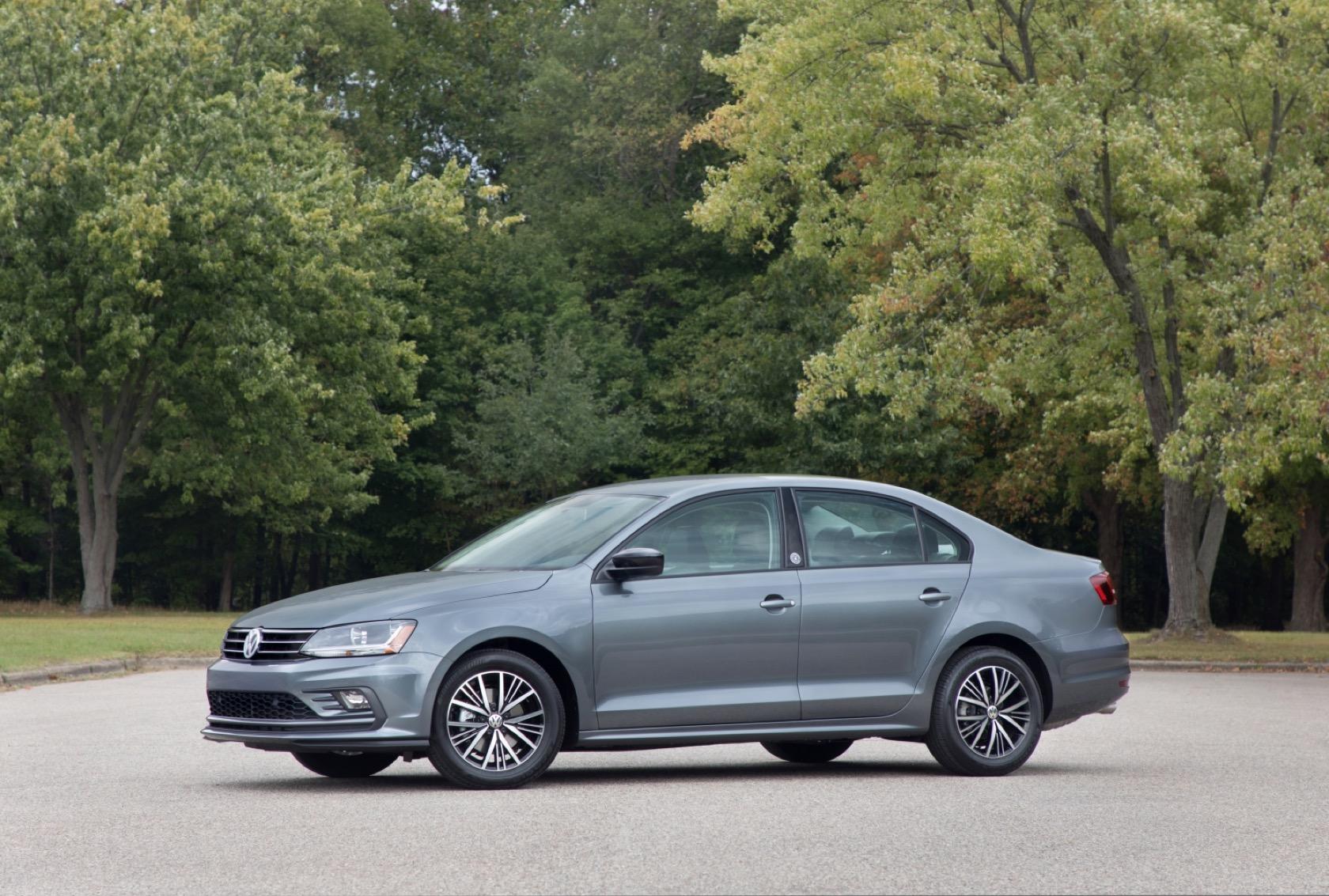 The VW Jetta is the gentleman in this list of cheap and sporty compacts. It may not look aggressive or fast, but it also happens to be the most refined compact for less than $20k. Granted that previous models of the Jetta were perceived to be sportier, but the 2018 Jetta S also happens to be the smoothest riding cheap car for the money. This is quite an achievement given the sharper steering feel and the sport-oriented chassis.
4. 2018 Hyundai Elantra GT
From the looks of it, the 2018 Hyundai Elantra isn't playing fair. The base model starts at only $26k and includes a 2.0-liter inline four-banger that's good for 161-horsepower and 150 pound-feet of torque. You get a six-speed manual as standard but the six-speed automatic is optional. Upgrading to the Hyundai Elantra GT Sport will give you a turbocharged 1.6-liter four-cylinder that churns out 201-horsepower and 195 pound-feet of torque, which you can unleash from 1500 to 4500 rpm. Best of all, the Sport version starts at less than $21k.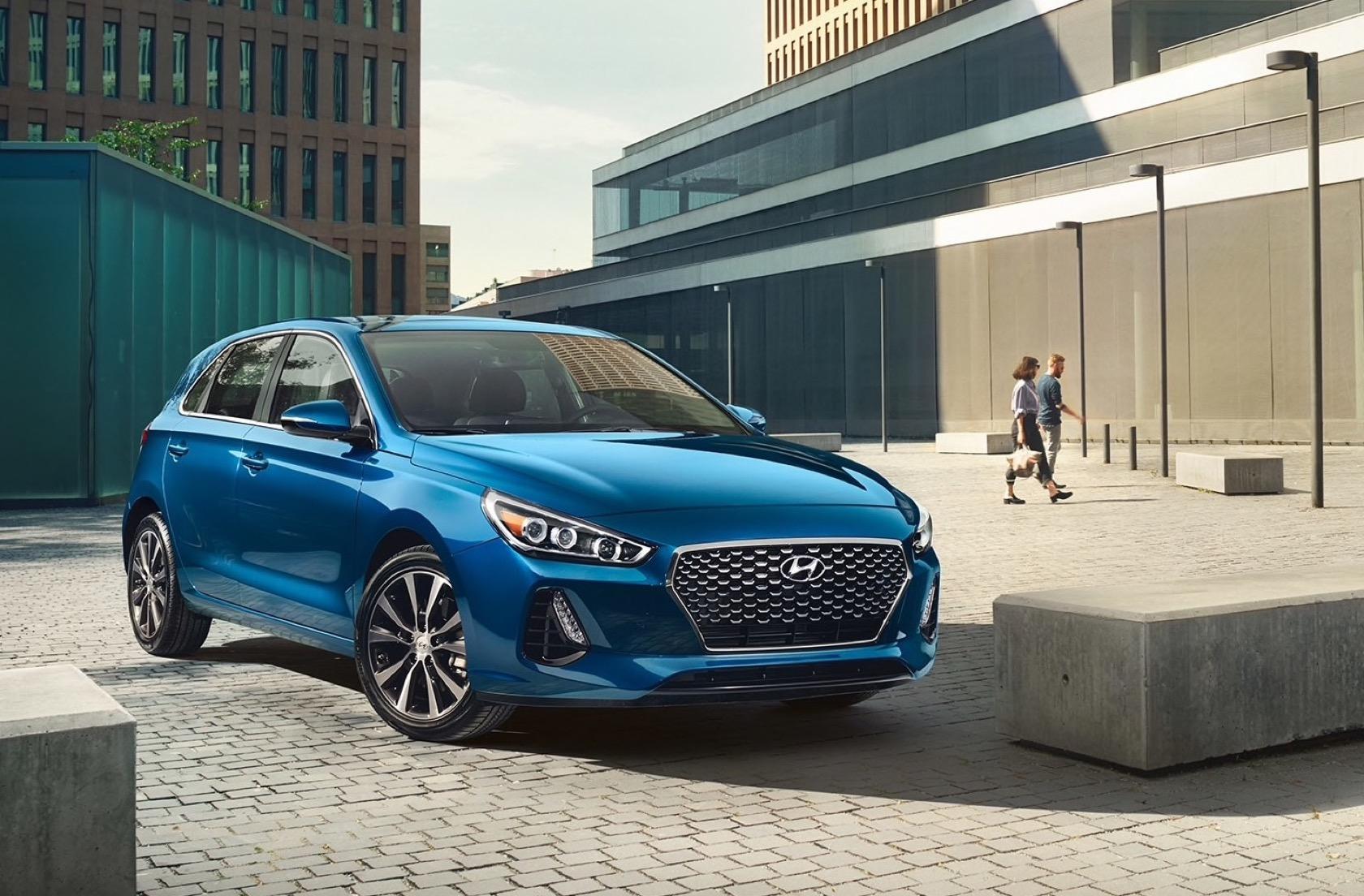 If you haven't noticed yet, the Elantra GT is a proper five-door hatchback. This means it is equally as practical (if not better) than the sedan. It also happens to look better and sharper than the equivalent four-door version.
5. 2018 Chevrolet Sonic
If the sedan version of the 2018 Chevy Sonic is too dorky for your palate, consider the Sonic LT hatchback. It starts at just under $19k and comes with a 1.8-liter four-banger with 138-horsepower and 125 pound-feet of torque. If that doesn't sound too inspiring, you can opt for the Premier trim. It starts at $20,695 and includes a turbocharged 1.4-liter motor that churns out 138-horsepower and 148 pound-feet of torque. No, that's not a typo. The power output is the same, but the small-displacement turbo can deliver peak torque starting at a lowly 1,850 rpm.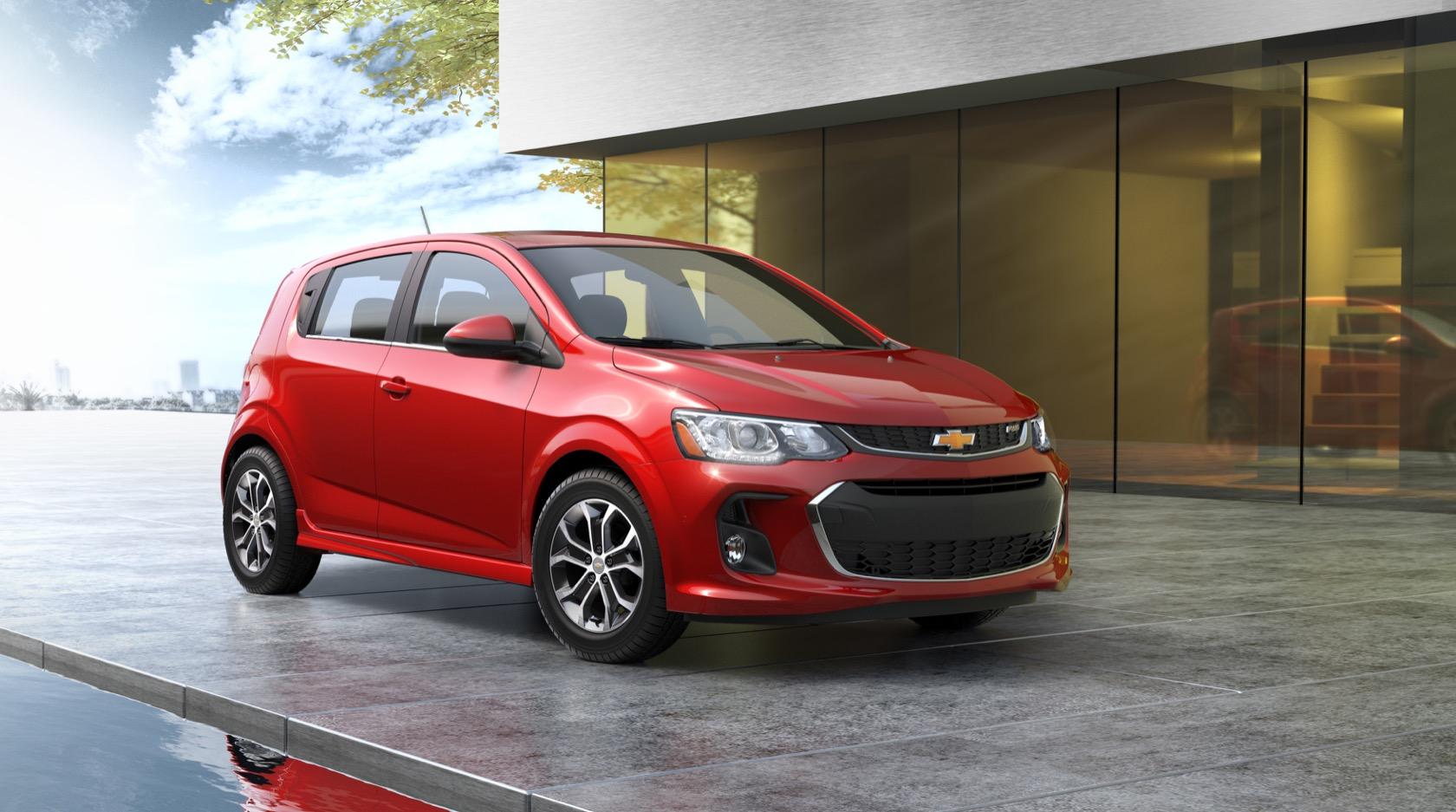 The Chevy Sonic makes no qualms about being a cheap and sporty car. However, it comes well-equipped with entertainment and safety features for the price. Even the base Sonic LT hatchback comes with ten airbags, audio controls in the steering wheel, SiriusXM satellite radio, tire pressure monitoring system, and a tilt-and-telescoping steering wheel.