The 2018 Acura TLX's Most Important Change Is Inside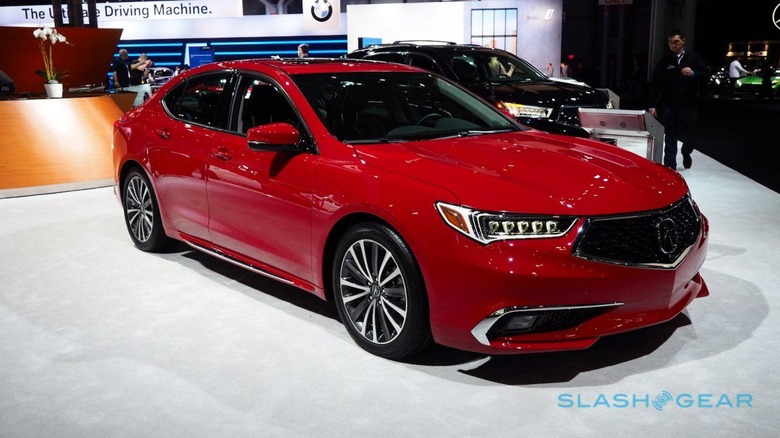 Car infotainment is a dark art, and getting it right is tougher than you might think. Happily, the 2018 Acura TLX hasn't just revamped its exterior styling – most noticeably with the new family snout – but introduced a significant improvement in the dashboard. It's called the On Demand Multi-Use Display, and it's a noticeable change over the old infotainment system.
Like the system it replaces, the 2018 TLX's interface is still spread across two displays. One is mounted up high, at the same level as the driver instrumentation. Another, a 7-inch touchscreen, is located lower down in the center stack.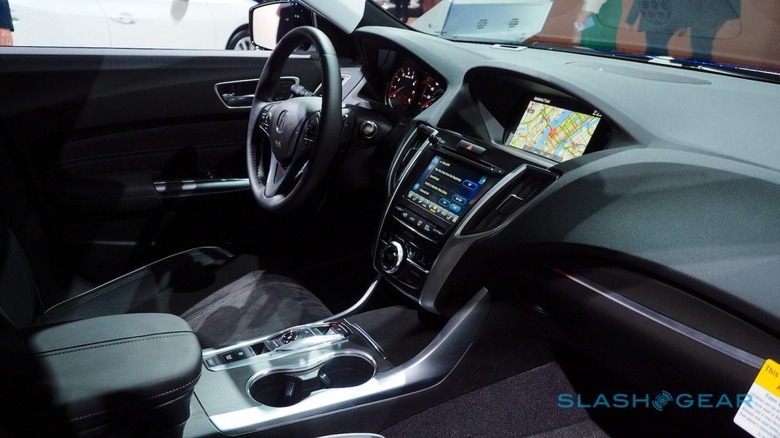 Underneath it there's Acura's jog-dial which can be used to navigate. However, the 7-inch screen uses a new, capacitive touchscreen which is noticeably swifter in its responsiveness than what was in the old car. No more tap, swipe, and wait.
With both Apple CarPlay and Android Auto, the split between native Acura systems and what your smartphone generates is a lot more sensibly organized, too. For instance, while CarPlay or Android Auto takes over the top display, the lower touchscreen is still available for easy access to the car's core features like the satellite radio, HVAC, and more. There's a USB port with 2.1A charging support right underneath the lower display for your phone.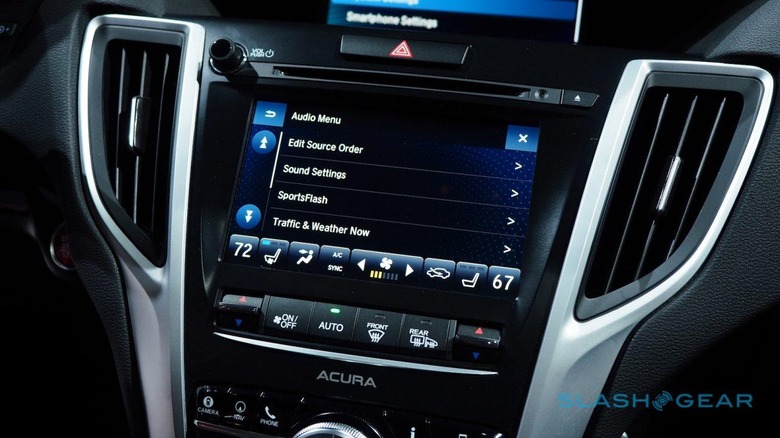 Honestly, it's a surprise as to just how much that reorganization and the more responsive touchscreen makes a difference in usability. Indeed it's a reminder that having a UI that's perky and fast is frankly more important than having the most aesthetically-pleasing interface, not to mention most likely safer on the road. The jog dial, which can be used without necessarily looking down at the dashboard, can scroll through Android Auto and CarPlay too.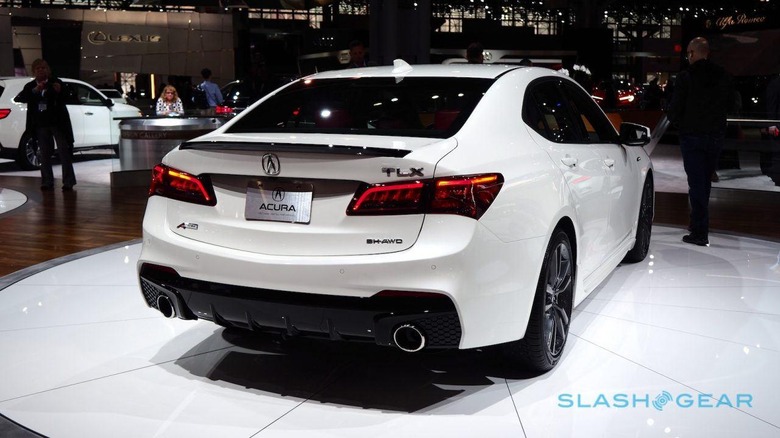 As for the rest of the 2018 TLX, the new grille is an acquired taste, at least judging by the people I've spoken to here at the New York Auto Show. I'd say it looks better in person than it does in photos, where the 3D surfacing of the mesh does an interesting job at catching the light at different angles. Combined with the blacked-out wheels of the new TLX A-Spec and it gives the car a significantly different look, even if much of the sheet metal hasn't really changed from generation to generation.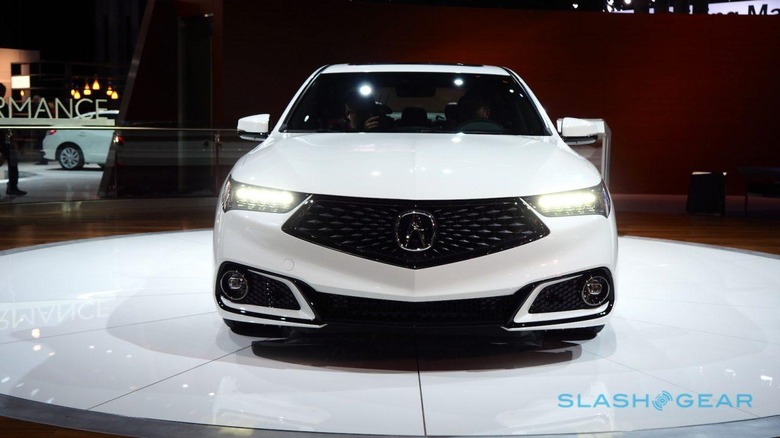 Overall, Acura's changes have been evolutionary rather than revolutionary, but they're in the right places. The improvements in the dashboard functionality, along with the decision to make the AcuraWatch suite of driver-assistance aids standard, both help keep the 2018 TLX competitive. We'll know more how it drives very soon.