The 157 new emoji coming this summer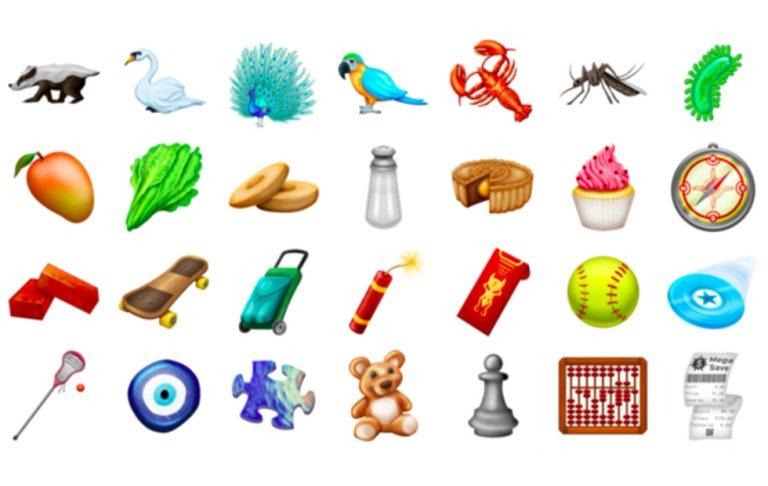 Emoji addicts rejoice: 157 new emojis have been approved for 2018 and you can now easily see them all in a convenient video. The list is an expansive one, adding things like an infinity symbol, curly hair and red hair emojis, a kangaroo, and much more. The full emoji 11.0 list has been approved and published, giving vendors a few months to work on their code and fonts before unicode 11.0 arrives in June.
The new unicode emoji 11.0 characters final list was published today on the Unicode blog, where it was explained that the images associated with them are just samples. As in the past, various vendors will use their own images to fit their existing emoji designs.
Notably, the superhero emoji and supervillain emoji are getting support for new genders and skin tones, plus the man and woman emoji are getting different hair styles. Those include, as mentioned above, curly and red hair, as well as bald and white hair. The foot and leg emoji will also support skin tones in the emoji 11.0 set.
Some all new images are also coming in the emoji list, including flat shoes (like ballet flats), a softball, a generic female superhero, a "woozy" face, "hot" face, pirate flag, mosquito, and lobster. A look through the list from Emojipedia shows other things like a DNA strand, a magnet, salt shaker, mango, skateboard, wheel-based luggage, a toolbox, bar of soap, spool of thread, sponge, teddy bear, puzzle piece, firecracker, kangaroo, raccoon, chess piece, and more.
Unicode is currently accepting new emoji proposals for emoji 12.0 and will continue doing so through the end of next month. This is to get everything in place for the Unicode Standard release for 2019. In the meantime, Unicode 11.0 is scheduled to release in June of this year.