Thanos is coming to Fortnite in new Avengers: Infinity War crossover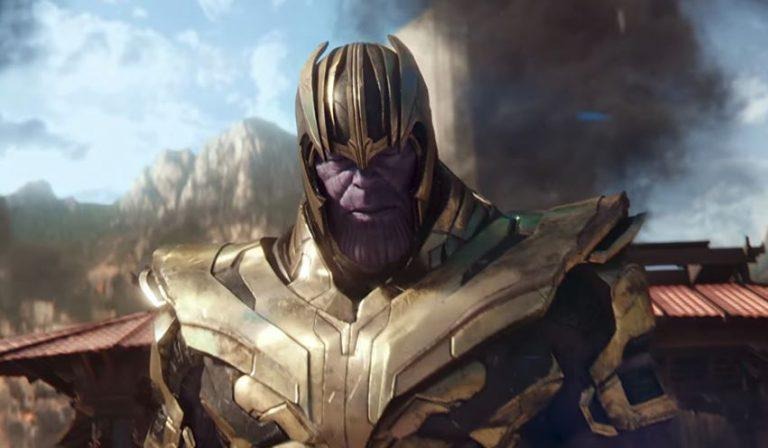 Back when Fortnite season 4 was being teased, we though that Epic had decided on a superhero theme to take advantage of all of the hype surrounding Avengers: Infinity War. As it turns out, that was only half correct. Epic is indeed interested in taking advantage of that hype, but it's doing so with an official Avengers: Infinity War crossover event that adds Thanos to the game.
Yes, you heard that right: Thanos is coming to the world of Fortnite. The event begins tomorrow, and though Epic only shared a single teaser image on Twitter, Entertainment Weekly has more details for us. Apparently, matches during this event will play out like a standard Fortnite battle royale match, except the Infinity Gauntlet will be hidden somewhere on the map.
Find the Infinity Gauntlet and you'll transform into Thanos. What happens next? Entertainment Weekly simply says that you'll be granted all of the power that comes along with being the Mad Titan. Anyone who is familiar with the Infinity Gauntlet's story knows that Thanos is not someone to be trifled with, even with just one or two of the six Infinity Stones.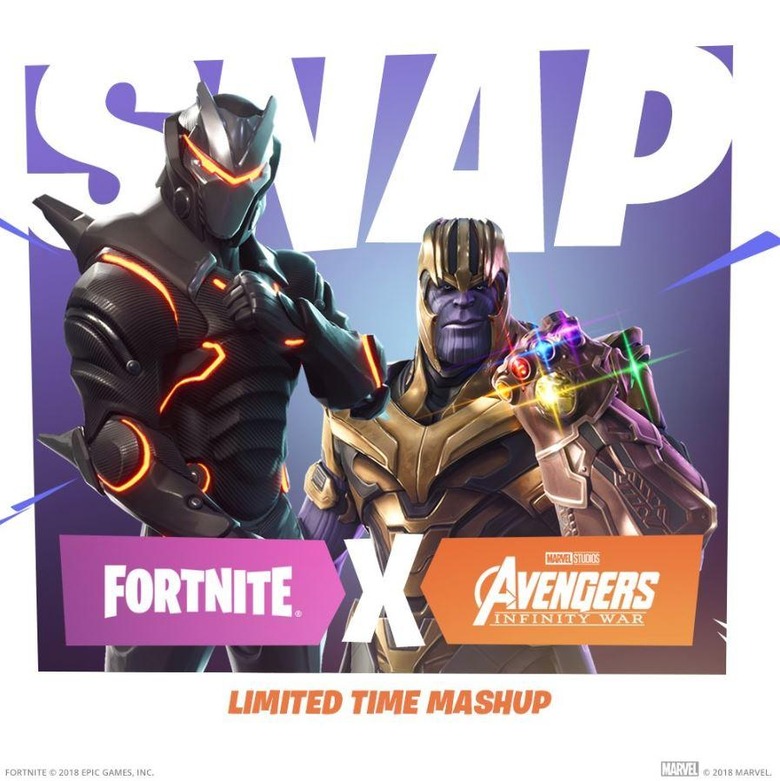 It sounds like we'll have to wait until this event gets underway to see just what Thanos is capable of in-game, but it's certain that you'll be a lot more powerful than your standard Fortnite character. It also seems that Thanos is the only Avengers character who will be making an appearance in this crossover, though who knows? Maybe we'll catch a glimpse of Iron Man flying through the sky above the map.
This event is actually the idea of Avengers: Infinity War directors Joe and Anthony Russo who, just like pretty much everyone else these days, are fans of Fortnite. There's no word on when the crossover might end, but it'll kick off tomorrow, so make sure you set aside some time to hunt down the Infinity Gauntlet in the coming days.