Thanko mouse pad with USB heater looks like a cats head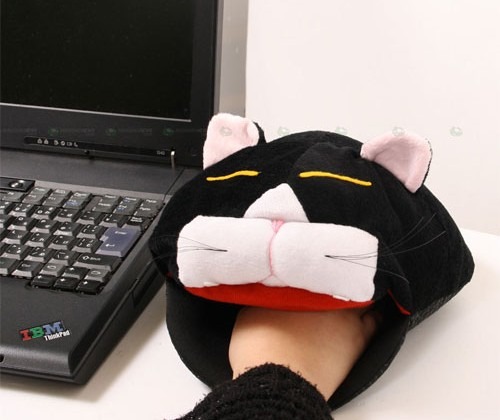 We have seen some really weird gadgets come out of Japan over the years and many of the odd items have to do with cats. I still feel sorry for the guy that had to pose for the pictures of that cat USB mask I posted back in February. I can understand folks that get cold when they are working, I know if my hands get too cold I can't type that well. Thanko has a long line of USB gear for keeping computer users toasty.
The latest addition to that line of USB heating gear is this cat head mouse pad with USB warmer. It sort of looks like you ripped Felix the Cat's head off and crammed your hand down his little kitty throat. If I am to be honest, this thing is weird.
The heater plugs into your USB port and has adjustable settings to keep you warm. It measures in at 9.21 x 10.24 x 4.33 inches and weighs about 3.35 ounces. I can only assume people will think you are nuts for using this thing.
[via Akihabara News]