Thanko Heated & Cooled USB keyboard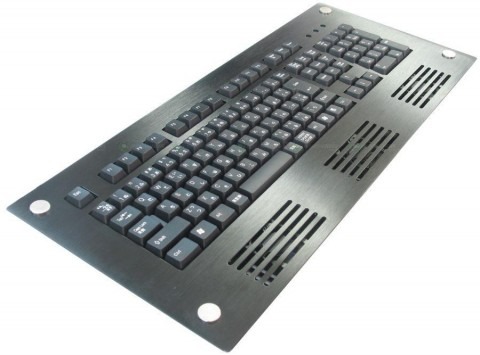 "Cold hands, warm heart" goes the old saying, but if you're more keen on melting the ice around your digits than you are reassuring people of your genial nature then Thanko's new keyboard might appeal.  As well as looking monstrously well built, the USB 'board includes both a fan-cooler and warmer function, designed to keep your hands clement despite the weather.
Either heating or cooling is selected by a single switch, and there's a dial that adjusts the fans or the temperature level.  Two USB ports are required, one for data and the other for power, and compared to the previous cooling-only version there are even more fans.
Available in Japan now, the "USB Hot Cooler Keyboard" is priced at 4,980 Yen ($51).  A small price to pay for being able to turn the house thermostat down a few notches, and you can always use it to warm up your socks in the morning.  Nothing like a nice, warm sock to kick off the day with a smile.
[via Akihabara]