Texas wind farms get customers free nighttime power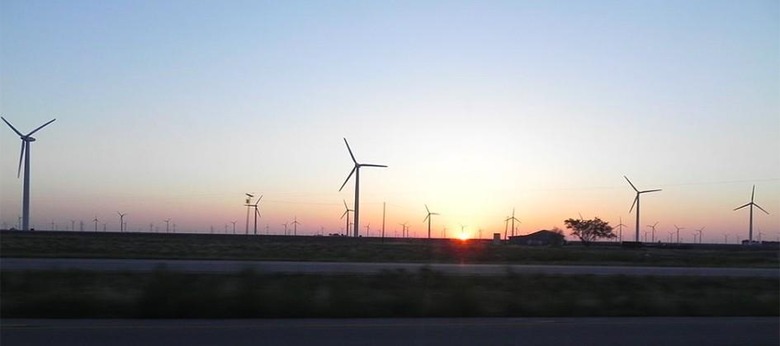 The colder, darker months are upon us, and that means higher electricity bills as lights are on more frequently and heaters are plugged in. Those in some Texas regions won't be feeling the pinch as badly, however, as wind farms have proven successful and the benefits are rolling out to customers. Some utility companies are offering residents free electricity at night, a time when wind turbines are generating the most electricity.
According to a recent report from The New York Times, TXU Energy, an energy company in Texas, is offering customers free electricity at night in exchange for slightly higher rates during the day time. In this case, the free time runs from 9PM to 6AM, and it serves multiple functions: it is beneficial for customers, who schedule energy-intensive activities for night time, and keeps the number of people using energy during more demanding hours lower.
TXU Energy is only one of many utility companies in the state offering this sort of plan, and that is thanks to Texas' grand success at generating wind power — these wind farms make up about 10-percent of the state's overall energy generation.
Nighttime is when the wind blows most strongly in Texas, aiding the companies in offering free energy during those hours. So far, more than 50 energy companies in Texas have offered similar plans over the past three years. According to DNV GL energy markets expert Soner Kanlier, who spoke with the Times, "Texas is head and shoulders above everybody else with really unique packages for the consumer."
SOURCE: The New York