Texas Instruments advances ahead in contactless temperature measurement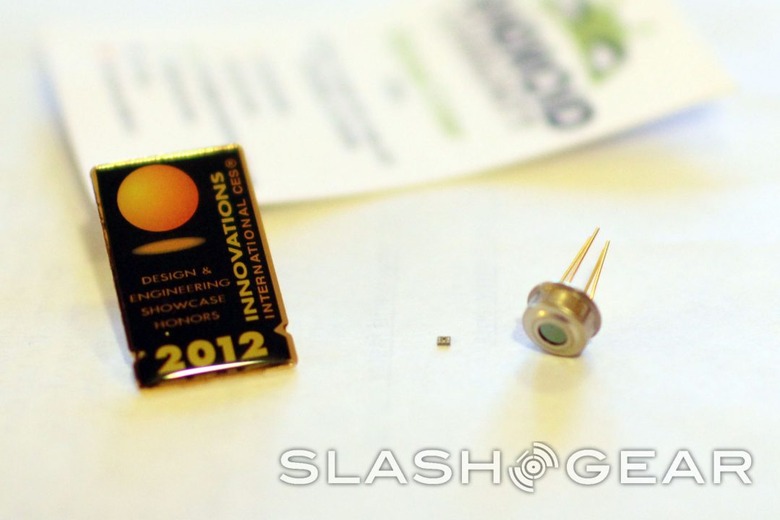 Today we saw some amazing advancements in temperature sensor technology by Texas Instruments. The TMP006 is the first single-chip passive infrared temperature sensor to date, and is extremely smaller than any currently available. It can easily be incorporated into smartphones, tablets, notebooks, and countless other mobile devices. More accurate temperature readings through using the TMP006 will allow manufacturers to optimize system performance.
See that little square dot? That's TI's next generation temperature sensor, sitting next to the old model and the CES award it won the company. 
But what really stands out in the TMP006 chip, is its ability to measure temperature outside the device. This is a first for mobile devices, and is will undoubtedly be included in future smartphones and tablets. The sensor was extremely sensitive; even when holding your hand close to it a change in temperature was noticed and calculated. It even picked up a temperature change when aiming it towards a window 8 feet away.
The sensors are extremely small at 1.6mm x 1.6mm, so they won't bulk up any device that adopts the technology. The IR signal can easily pass through practically any plastic, so there are very few obstacles manufacturers will have to cross. A single TMP006 chip is now available for $1.50 each, in 1,000 unit quantities; the perfect price for kickstarting the chip into mass production.