Tetris Royale for iOS and Android is the latest battle royale game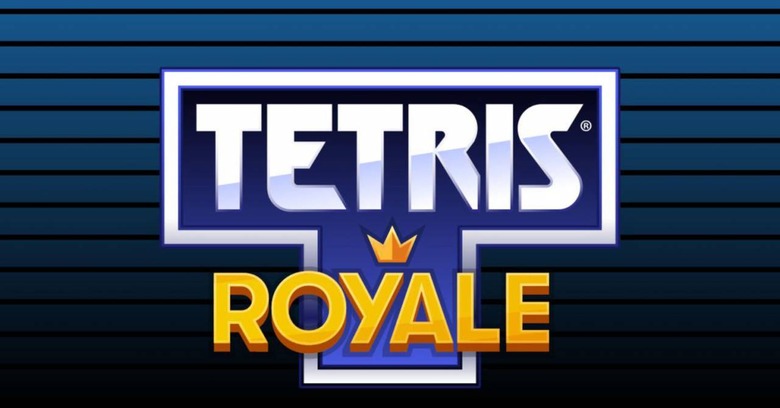 The Tetris Company has announced plans to bring take battle royale genre gameplay and bring it to the beloved classic hit Tetris. The newest installment in the video game franchise is called Tetris Royale and it works exactly how you'd expect: 100 players participate at the start of the battle but only the last one standing is the winner. The game is coming to iOS and Android.
Earlier this year, Nintendo revealed (and released) a Tetris game called Tetris 99; it functions essentially like a battle royale game by having 99 different players compete against each other, including ways to 'attack' opponents. The newly unveiled Tetris Royale is similar, but designed for mobile phones.
As its core, Tetris Royale will be the familiar Tetris game everyone knows — puzzle pieces will rain down and players will need to arrange them together in order to clear lines and avoid being eliminated. This game, however, comes with an expected twist: 100 people are completing in a competitive mode.
According to the company, players will have the chance to complete daily challenges, earn rewards, and make their way to the top of the leaderboard. The company teases the existence of gaming season, indicating the company is following the same trend set by Fortnite and the newer competing title Apex Legends.
The Tetris Company has tapped N3TWORK to develop the game for iPhone, iPad, and Android devices. Tetris fans can expect to see a Tetris Royale beta game arrive some time later this year, but it's unclear when the final game will launch in the app stores and whether it will be free to download.