Tetra countertop dishwasher doubles as a seafood cooker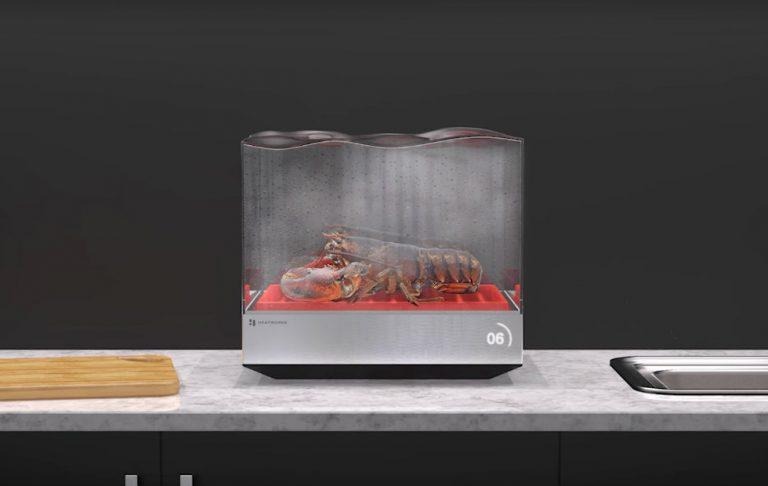 Many homes contain only two people, making the typical dishwasher you find at appliance stores unnecessarily large. Rather than having a large dishwasher that takes up a bunch of space, Heatworks presents Tetra as a compact solution; it sits on a countertop and plugs into a regular wall outlet, no plumbing necessary. Tetra doesn't just wash dishes, though, also being adequate for sanitizing certain products and even cooking seafood.
Heatworks Tetra has a design that would pair well with typical modern home decor, and it doesn't require any plumbing fixtures to be installed in a home before it can be used. The appliance is also very water efficient, potentially saving hundreds of gallons of water per year for two-person households.
The company explains that Tetra can hold enough dishes for two full place settings, such as plates, bowls, cups and silverware; it also has enough space to accommodate 12 pint glasses at once or 10 plates at once, but not all of them together at the same time. Being small is one of its selling points, after all.
While regular dishwashers are connected to water lines, Tetra requires the user to add water by hand before running; it requires about half a gallon per load, so that shouldn't be too much of a burden. There's a detergent reservoir, which holds enough detergent for dozens of cycles. As shown in the video above, Tetra is transparent so users can view the cleaning process in action.
Tetra is unique in that it uses graphite electrodes and electronic controls rather than metal heating elements. With this technology, the water's natural minerals are excited, causing the water to heat. Users are given better temperature control precision as a result, which means Tetra can be used to cook seafood or sanitize products in addition to washing dishes. A dishwashing load lasts 10 minutes.
Heatworks plans to launch Tetra later this year for $300 USD.
SOURCE: Heatworks