Test drive Mario Kart Wii against former 90210 star Jason Priestley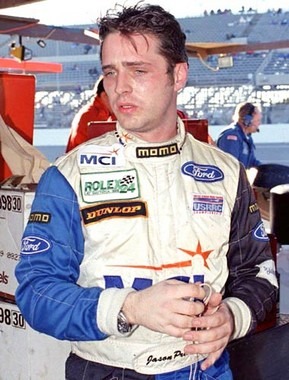 While I try to keep up on things, there are some that inevitably escape my notice. The goings and doings of celebrities are pretty high on the list of things I usually miss. Take for example that former 90210 star Jason Priestley is big into racing. I guess he even co-owns a racing team. Who knew? Anyway, as a racing buff, Nintendo decided he would be the perfect celeb to host the launch party for Mario Kart Wii.
If you happen to find yourself at the Nintendo World Store in Rockefeller Plaza this Saturday between 2 and 6pm you'll be able to get your hands on a demo for the new game, as well as the Wii Wheel. You'll even have a chance to compete against Jason Priestley.
I'm sure that stores such as GameStop will be having their own in-store celebrations on launch day, however, if you're in New York and you want to play a day early, this is the way to do it.