Tesla's new Vegas V3 Supercharger station uses solar and battery power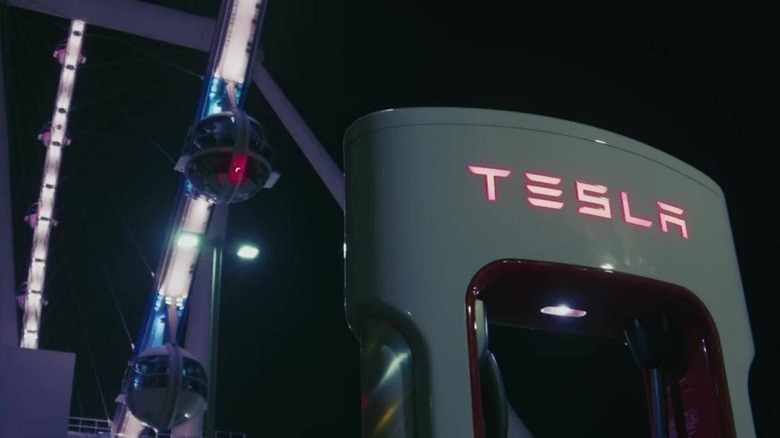 Electric vehicles are touted to be the more eco-friendly option for land transportation but their benefits will be for naught if their power increases the carbon footprint anyway. Ideally, EVs will also get their from renewable sources, particularly solar power. That is exactly the spiel that Tesla is making in announcing its latest V3 Supercharger station right on Vegas strip to power over 1,500 Tesla cars.
The supercharging station is located next to the LINQ's High Roller Ferris wheel and will server many of Caesars Palace. The carmaker says that the station will help the hotel casino reach its goal of reducing its carbon emissions by 30% in 2025.
The station itself will be getting its juice from a combination of solar and battery power. During the day, it will harvest energy from the good ol' day star while the recharged Powerpacks will supply the nighttime current.
Of course, being eco-friendly isn't the only pull of the station for Tesla owners. With 24 stalls and 15 wall connectors, the Vegas Supercharger station aims to serve more than a thousand owners daily, helping augment the city's average of 6,500 sessions per month.
Launched just this year, the new V3 Superchargers promise an increased capacity of 250 kW to increase the range o up to 75 miles for just 5 minutes of charging. In addition to the increased capacity, V3 Superchargers also remove the need for owners to split power with neighboring cars. The presence of a Supercharging station in the heart of the Vegas strip is sure to increase the presence of Tesla owners in the area.