Tesla version 8.0 update begins going out over-the-air tonight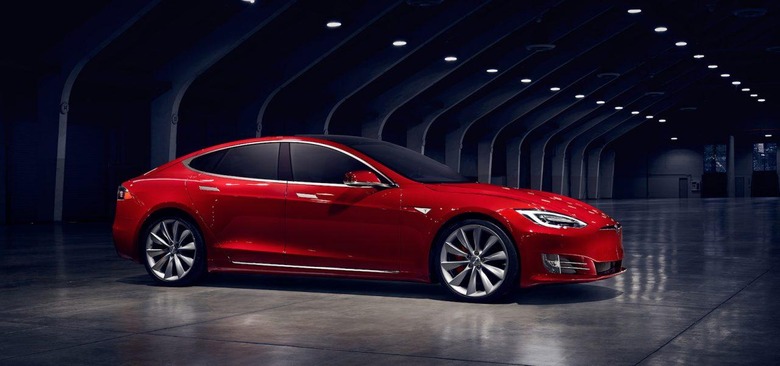 Tesla CEO Elon Musk has announced via Twitter that the company's anticipated version 8.0 update will begin downloading to all cars in the Tesla lineup tonight. The new version will arrive as an over-the-air update to all cars around the world, and in a later tweet, Musk promises that this update will be a "major overhaul on almost every level compared to V7."
With version 8.0 comes a host of refinements for the Autopilot system found in the Model X and Model S. Detailed just a couple of weeks back, these improvements include the beginning stages of a smarter radar that's intended to make it a cornerstone of the Autopilot system, making the system as a whole safer and more accurate when it comes to detecting objects that warrant avoidance or braking.
On top of that comes a new alert system that should do more to catch the attention of drivers who may be distracted when they need to focus on the road ahead. US drivers are getting a feature that allows the Autopilot system to automatically take highway exit ramps when the turn signal is activated, and everyone will benefit from the fact that the car's emergency braking system will now assist drivers during sudden stops carried out manually.
Musk, though, says that one of his favorite features in version 8.0 is an always-on maximum temperature control that will keep kids and pets left in cars – either absent-mindedly or stupidly – safe from the blistering temperatures that have already claimed so many lives. Now all Tesla cars will begin venting the cabin and even turning on the air conditioning when the temperature inside gets above 40-degrees Celsius/105-degrees Fahrenheit.
The temperature control can do this for up to a year on a full charge, Musk says, and though it's always-on in this version 8.0 release, users will be able to switch it on and off when version 8.1 rolls out.
Drivers will begin receiving this update tonight, but if you don't see it right away, you aren't being left out in the cold – Musk says that the release of version 8.0 will be a gradual one to "make sure there aren't small regressions."
SOURCE: Elon Musk