Tesla set new production and delivery records in Q2 2019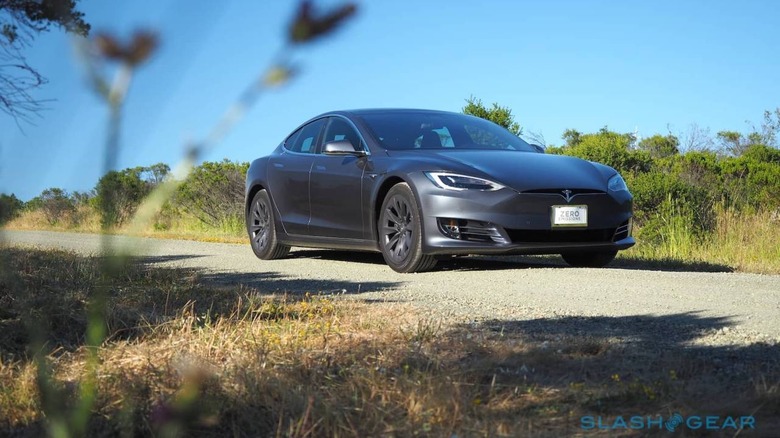 In an announcement on Monday, Tesla revealed record vehicle production and deliveries during its second fiscal quarter of the year. According to the automaker, it produced 87,048 vehicles during Q2 2019 and shipped around 95,200 vehicles during the same quarter. Of its quarterly deliveries, 77,500 were Model 3 and the remaining 17,650 were Model S and Model X cars.
During its second quarter of 2019, Tesla said on Monday that it had made 'significant progress' in streamlining its global logistics and delivery operations at higher volumes. These changes bring improvements and cost efficiencies to the company's 'working capital position.'
In Q2, Tesla produced a combined total of 14,517 Model S and Model X vehicles, as well as 87,048 Model 3 cars. The automaker revealed that it received more orders during the second quarter than deliveries, meaning it will cruise into its third quarter with a larger order backlog.
Despite that, the company said as part of its announcement, 'We believe we are well positioned to continue growing total production and deliveries in Q3.' More than 7,400 vehicles ordered by customers were in transit by the end of Q2, according to Tesla.
This will be the last time the automaker reveals how many customer vehicles are in transit at the end of the quarter, however, with Tesla explaining:
Due to the order-to-VIN matching process we described in our Q1 2019 Shareholder Letter, which we extended to Model S and Model X in Q2 to improve process efficiency, this metric has become less relevant. As a result, we do not plan to disclose the customer vehicles in transit metric going forward.
The figures confirm the expectations set by Tesla CEO Elon Musk in an email that surfaced last week. In it, Musk had said the company was set to hit a new quarterly vehicle delivery record. Ultimately, the company exceeded analysts' expectations, which had set Tesla's Q2 vehicle deliveries at an anticipated 91,000.