Tesla Semi Truck debut is officially set for November 16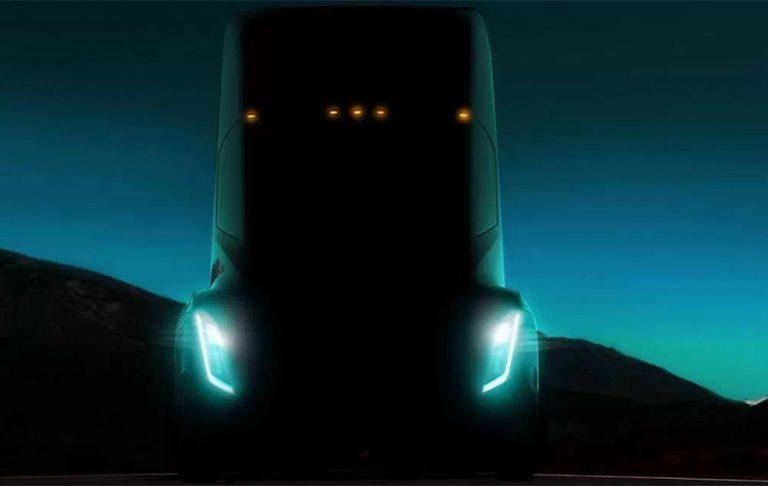 Tesla's official unveiling of its semi truck has had a dubious date, with plans first indicating that it would be unveiled in September, then later being updated tentatively to October 26. That latter date wasn't a guarantee based on Musk's tweet at the time, and now it has changed again. In a recent tweet, Musk updated the unveiling to mid-November.
Tesla has been busy working on an electric semi truck rumored to have a range of between 200 and 300 miles. The trucks may prove an effective way to transport goods over long distances without using traditional fuel sources, and it marks a big milestone for electric vehicles. The Tesla semi truck hasn't been revealed yet, however.
Tesla Semi unveil now Nov 16. Diverting resources to fix Model 3 bottlenecks & increase battery production for Puerto Rico & other affected areas.

— Elon Musk (@elonmusk) October 6, 2017
According to a tweet made by Musk this afternoon (above), Tesla has bumped the truck's unveiling to November 16, as it is currently busy concentrating on ramping up battery production for places like Puerto Rico as well as correcting its current Model 3 bottlenecks.
An official look at the truck hasn't been provided yet, but a look at the vehicle may have leaked via Reddit. Earlier this week, a Reddit user posted an image of a futuristic-looking truck on a trailer. The vehicle in the image is speculated to be Tesla's semi truck; the windshield display and headlight location seem to match the placement hinted at in Tesla's teaser image above.
Whether the leaked image actually shows the truck is anyone's guess. We'll know next month when Tesla unveils the vehicle in Hawthorne, California; a previous tweet by Musk indicated that the unveiling will include a demonstration of the truck in action, so it should be a fun event.