Tesla Semi first production cargo trip transports battery packs to California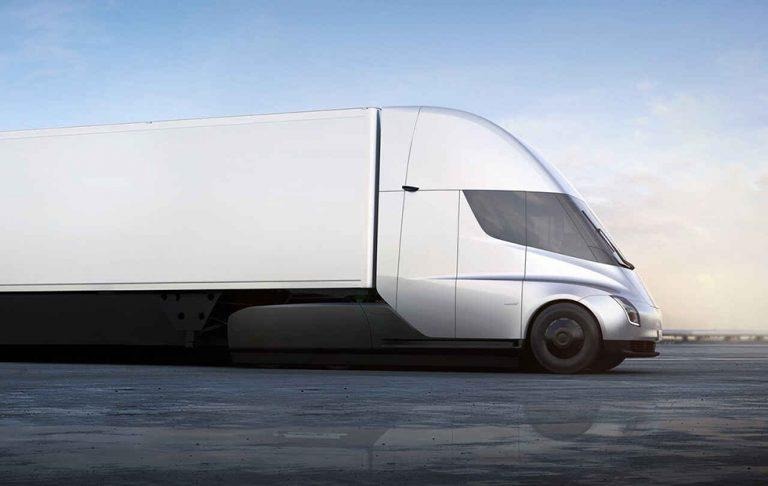 The heavy duty Tesla Semi trucks are making their first production cargo run, Elon Musk announced today. The trip is being made for Tesla itself, with Musk explaining that the Tesla Semi trucks are transporting the company's battery packs from the Gigafactory in Nevada to the company's car factory located in California. Musk also offered the public a look at the trucks making the run.
Musk revealed the trip on his Instagram account, where he shared an image featuring two Tesla Semi trucks, one in silver and the other black, and one with a large "Premier" placard on the trailer.
Back in November, Tesla executive Jerome Guillen had stated that Tesla would be the first company in the US to use its Tesla Semi vehicles, explaining that the company would use its own truck to transport cargo between various facilities. The Nevada-based Gigafactory and California-based automotive facility were both mentioned by name at the time.
Depending on the route used between these two facilities, the Tesla Semi trucks will be traveling between 4 and 5 hours one-way with a distance of between 250 and 300 miles between each stop. Tesla hasn't provided any details about its travel plans, though, such as whether any special routes or detours are planned. Regardless, the distance between the two facilities makes this an excellent opportunity for Tesla to showcase the Semi's range capabilities.
The Tesla Semi is, according to the company itself, the safest and most comfortable truck of its kinds. The model boasts four motors, as well as a 0 to 60MPH acceleration of 20 seconds with an 80,000lb load. The vehicle has a range up to 500 miles for the $180,000 base model and a 300 mile range for the $150,000 base model.
SOURCE: Twitter