Tesla regains Consumer Reports recommended status for reliability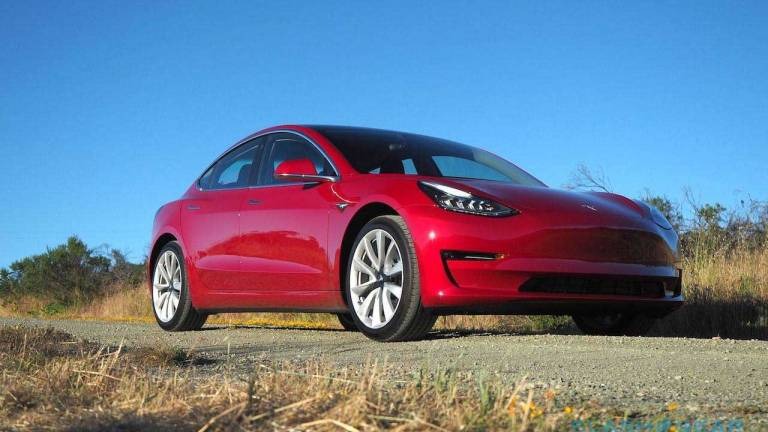 Tesla and Consumer Reports (CR) have had a rocky relationship. The Tesla Models S and Model 3 had the coveted "recommended" status and lost it in the past. The Tesla Model S and Model 3 EVs have now regained "recommended" status in the magazine's annual reliability survey.By regaining the "recommended" status, Tesla's overall standing rises slightly with the publication. Tesla climbed in the latest rankings to the number 23 spot out of 30 brands in the U.S. market for reliability. Both the Model S and the Model 3 are now rated "average."
Telsa cars are very popular with owners ranking near the top of the owner satisfaction survey that CR also publishes. One dark mark on Tesla's record is a warning from CR that the company has an inconsistent track record when it comes to reliability. One Tesla model that didn't regain the "recommended" recommended status was the Model X SUV.
That particular SUV ranks among the least reliable models according to the latest survey. While Tesla regained its recommended status, other models lost theirs. The best-selling Ford F-150 was among the models to lose the recommended status in the reliability report. The report cited owners, issues with the transmission, 4WD components, and infotainment systems. The highest-ranked US brand in the survey was Dodge at #8, Chrysler rose to #19, and Jeep rose to #26.
Ford was #16, and Lincoln was #15 in the rankings. The top brand was Lexus, Mazda was second, and Toyota was third. None of the major pickups did particularly well in the survey with the F-150 and Ram trucks rated "well below average" and the Silverado and Sierra "below average." The CR reliability rankings are influential among consumers.