Tesla recalls 2,700 Model X SUVs over faulty seat latch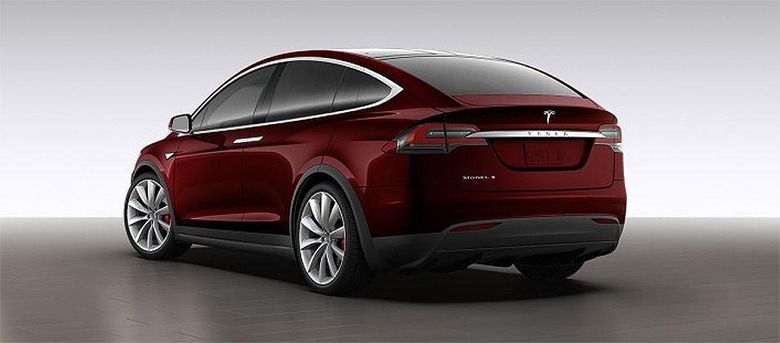 The last couple of weeks have been great for Tesla. After unveiling the new Tesla 3, more than 325,000 people put down $1,000 to reserve their own. Unfortunately today the company has announced a recall on 2,700 Model X vehicles, due to a potential issue with their third-row seating.
After one of the company's crash tests, they found that it was possible for the hing in the third row seat could fail. Should this happen during an accident, the seat backs would collapse, leading to injury of the people sitting there. John McNeill, president of sales and service for Tesla explained the issue. "It's actually with the leverage of weight in the seat pulling it forward. So this would be an example of a front crash where the weight of the passenger seat belted to that seat could cause that latch to fail."
What's interesting is that the seat backs were provided from an outside company, Futuris. Futuris will be taking responsibility for the issue, and will cover the cost of replacing the seat back.
The affected Model X SUVs are those that were build prior to March 26. Those that were built after this date are not being recalled. Tesla has stated that the repairs should only take a couple of hours to fix, so you won't be without your vehicle for long. They expect to complete all repairs within around five weeks. The good news for Tesla is that since Futuris is handling the cost of replacement, it won't have any financial impact on the company.
VIA: CNBC