Tesla Powerwall batteries gain power output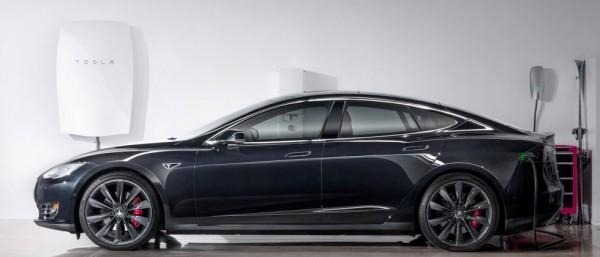 Back in May electric automaker Tesla announced that it was rolling out a battery designed to power a home called the Powerwall. The battery comes in two versions with one being a whole home power back up used to feed energy back into a home or business at times where power is out and the other being for daily use to power a home when power rates are at their highest. The idea is that the battery can be fully charged at night when rates are at their lowest and that power can be used in the day to save money.
When Powerwall was announced, there were two versions of the battery with the daily use version packing in 7kWh and the backup version offering 10 kWh. Both battery packs are designed to provide continuous 2kW supply with a peak of 3kW.
After receiving negative feedback, Tesla says that it has increased the power output of the batteries. They now offer 5 kWh steady output and 7 kWh peak. Perhaps the best news is that while power output has increased significantly, the price of the batteries will remain the same. The 7kWh unit will cost $3,000 and the 10 kWh will sell for $3,500.
Tesla has also said that homes signed up for solar panel installation or homes already fitted with solar panels will get priority installation of the new batteries. Elon Musk says that solar equipped homes get priority because they already have DC to AC inverters. Tesla expects users to be able to purchase the battery and have it installed for about $4,000.
SOURCE: ComputerWorld