Tesla Powerbank is a portable battery for your smartphone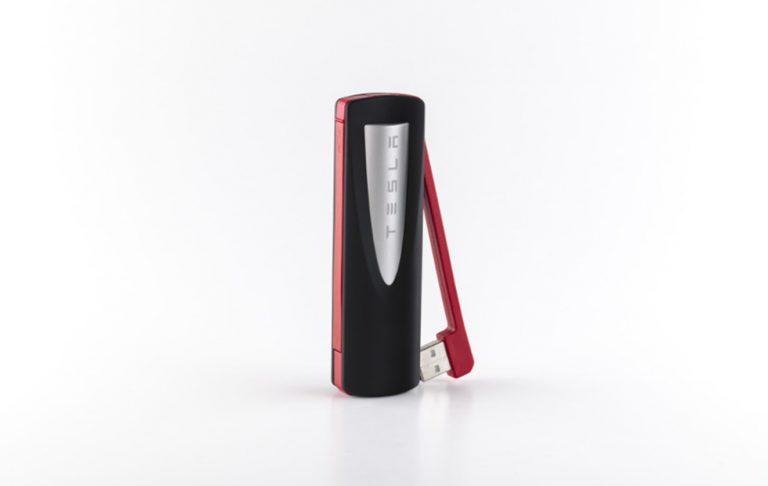 Can't afford one of Tesla's big home batteries? It has a new alternative for you, and it'll fit in your pocket: the Tesla Powerbank. As you'd expect from a powerbank, this model is designed to charge your smartphone, earbuds, or any other USB gadget, and it is small enough to fit in your pocket. The Tesla Powerbank is available now from the company's own website.
The Tesla Powerbank was a recent addition to the company's lineup, one that costs $45 and sports a modest 3350mAh capacity. The model is far pricier than power banks of the same capacity from most other companies, but it's not much to pay to say you own a Tesla...not to mention, we'd expect the build quality for these are probably great compared to a random generic portable battery.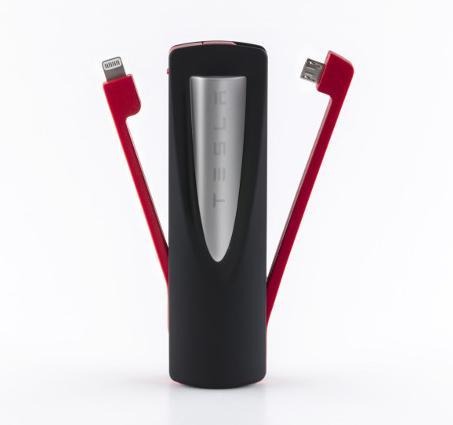 The Powerbank has a design that is inspired by Tesla's own Superchargers; it includes the Tesla brand on it, a black body, silver inner portion, and two red cables that tuck into the device when not in use. One cable has a micro USB connector, the other an Apple Lightning connector. The micro USB cable is detachable, while the other isn't.
The device has a charge indicator and what Tesla describes as high-efficiency circuitry. The output is a typical 1.5A/5V max, which is suitable for smartphones and other similarly small devices. If you want one of your own, put it on your wish list — Tesla is already sold out and it isn't clear when more will be in stock.