Tesla offers a free month to try out autopilot features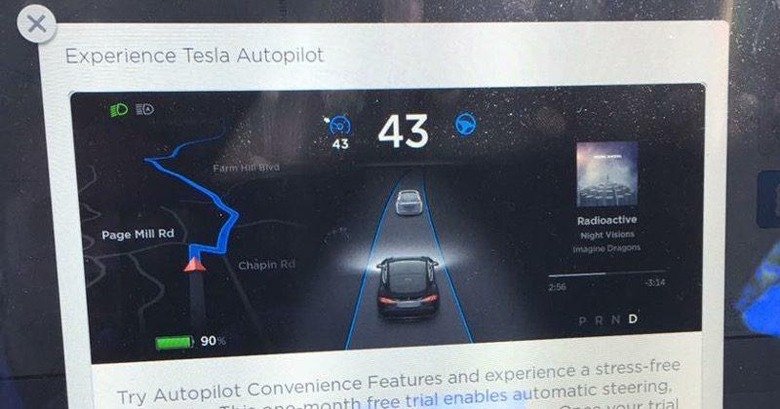 The age of trialware and DLCs has finally arrived for cars. Although firmware updates delivered wirelessly aren't totally new now, especially for Tesla Model S and Model X owners, the idea of trial updates might still be an amusing development. That, however, is exactly what Tesla is doing when it started informing owners of its two production vehicles that they can try Tesla's autopilot features for a whole month for free. And after the month, Tesla will send instructions on how to make that permanent.
Tesla actually only started rolling out those autopilot features October last year, but has offered the promise as a rather expensive add-on for every purchase of Model S or Model X electric car produced after September 2014. How expensive? $2,500 if you decide to get it from the get go, $3,000 if you don't and then change your mind afterwards.
In short, all Model S and Model X cars made after September 2014 had the necessary hardware to support autopilot. Tesla simply enabled the feature via a software update for those customers who opted into the feature. It is through that very same OTA software update that Tesla is offering an appetizer for everyone else.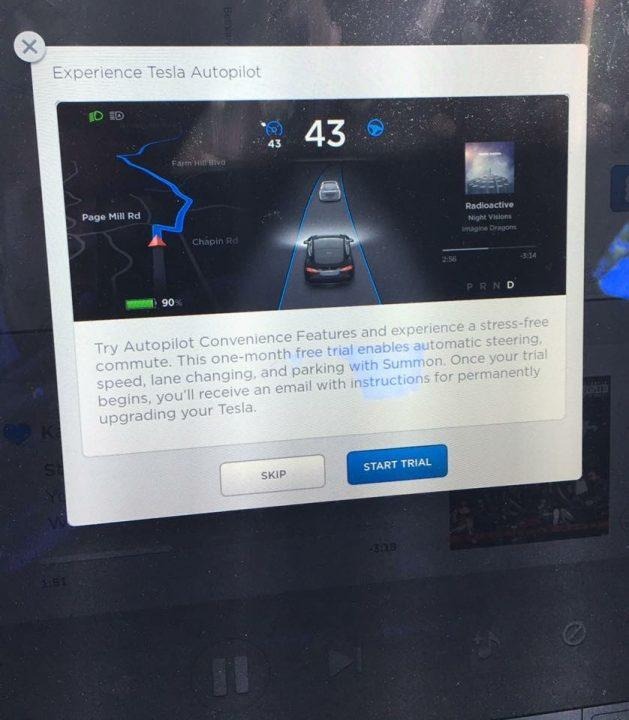 Those who want to experience that "stress free commute" will be able to activate automatic steering, lane changing, and "summon" parking. Opinions on these features are still split, with some pointing to the Granny video now circulating on the Web as an anecdote of how it can be an unsettling experience for some drivers, young or old.
Of course, some also swear by the autopilot features and can't imagine why anyone would still opt out after getting to try it for a whole month. Except perhaps for that price tag.
VIA: Reddit