Tesla now sells leather iPhone cases made from leftover upholstery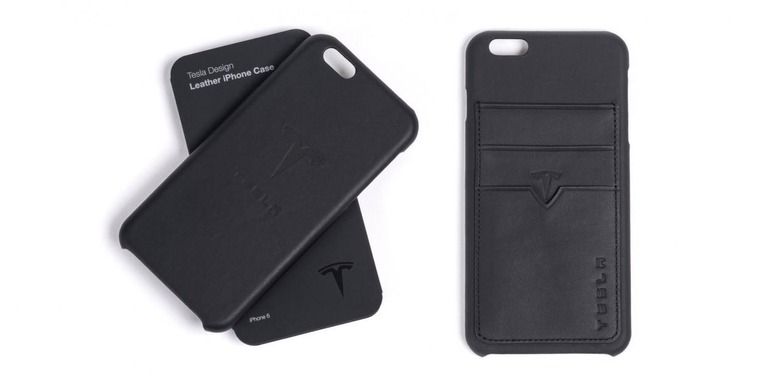 It seems like everyone wants to get into the iPhone case market this holiday season. First it was rival Android smartphone makers OnePlus, with their unique "Sandstone" texture iPhone case, and now it's popular electric car maker Tesla. The company has just updated its online store, which features items like wallets, key fobs, and driving gloves, and now it offers two styles of leather cases for the iPhone 6 and 6 Plus (presumably they'll work with the new 6s models as well).
Tesla's iPhone cases are made from the same premium leather they use to upholster the insides of their expensive vehicles. They're listed now in the "Tesla Design Collection" section of the online store, at prices of $45 and $50.
The $45 case is just a simple black leather case, in the same style as Apple's own, complete with the Tesla Motors logo on the back. The $50 case features a wallet-like design, with two credit card slots on the back of the iPhone 6 model, and three slots on the back for the iPhone 6 Plus. The wallet version also boasts of RFID blocking, which prevents thieves from skimming cards digitally to be duplicated.
The cases would certainly make nice gifts for Tesla drivers (or those who wish they drove a Tesla) this Christmas. It could also be argued that they're a bit more attractive than a certain battery-powered case that was released recently.
SOURCE Tesla
VIA 9to5Mac