Tesla Motors launches new pricing for the Model S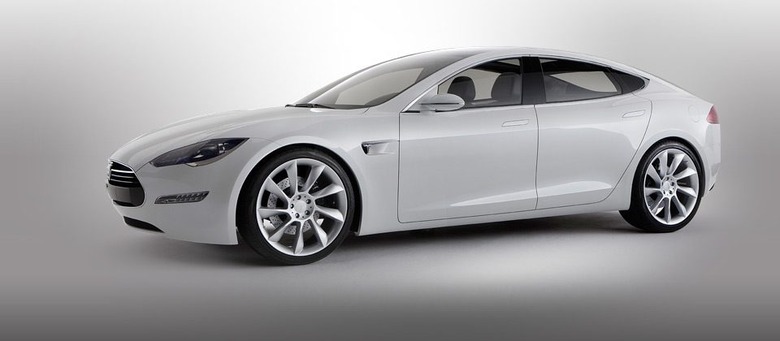 On Friday, we reported that Tesla was slated to increase the price of its popular Model S car, with no word on when exactly that would happen. Turns out the buying public didn't have long to wait, with the company announcing earlier that effective today, the Model S is now a couple grand more expensive. The price won't be applied to new reservations until January 1, however.
Since 2009, the Model S has had a base price of $57,400, which could be reduced to $49,900 after tax credits. The car's new base price is $59,900 before tax credits, a total increase of $2,500. Says Tesla, this increase is half the price jump that would be expected from general inflation over the last few years. The exception is in Canada, where buyers get a $2,600 price increase.
Those who have already made a reservation will not be affected by the price change. Likewise, those who make a reservation by December 31 will also nab the car at the original, lower base price. Reservations that have not been finalized must be finished in a certain amount of time after receiving a message requesting that they do so, however, otherwise they may get hit with the higher price rate.
Tesla's Vice President of Worldwide Sales and Ownership Experience George Blankenship offered this statement. "We believe it is a positive reflection on our design process and disciplined, long-term planning that enabled us to increase prices for the first time in four years at only half the rate of inflation. As a company we will always strive to deliver our customers the most innovative cars in the world while minimizing price increases as we have done today."