Tesla Model X maker set for space-bound IPO next year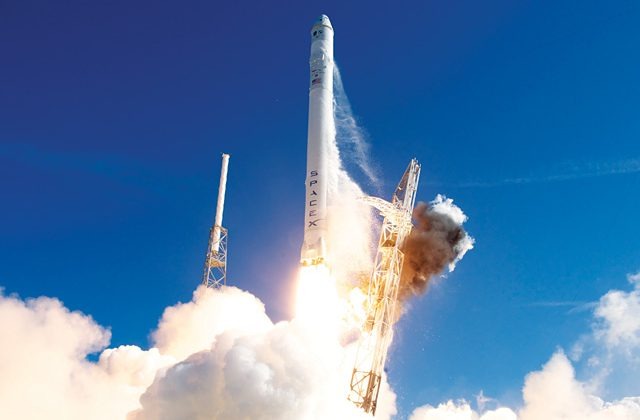 Relatively hot on the heels of the IPO of electric car making company Tesla and the reveal of their newest Model X, the head of the group Elon Musk is speaking of an IPO for SpaceX, also known as Space Exploration Technologies Corporation. Musk is a man who is set to be one of the few in the history of the world to head three separate companies opening three separate IPOs in the span of three years, and riding high on the wave of press he and Tesla are receiving today amid the reveal of the Model X, he's been vocal about his next big adventure. This man is so well known for his ability to conceive of and execute giant-style plans like this that he was given a cameo in the film Iron Man 2 pitching an electric jet to Tony Stark – how's that strike you?
The Tesla Motors group headed by Musk sold its first shares publicly in 2010, and another company whom Musk is the chairman of, SolarCity Corp, will be preparing their IPO this year as well – so say people familiar with the matter speaking with Bloomberg. SolarCity Corp is a group which develops rooftop solar-power systems for a much more efficient and inexpensive future. The SpaceX group, on the other hand, has contracts to launch several satellites and will be shipping cargo to the International Space Station starting in April.
SpaceX was initially started by Musk with money from the IPO of PayPal Inc., another company he co-founded, as well as his stake in the group when it was ultimately sold outright to eBay. SpaceX is currently doing very well on its own and will certainly benefit heavily from an IPO if they do indeed move toward such a situation. As Musk noted this week at the Model X reveal:
"SpaceX, in terms of launches awarded, is the world leader in space launch. We're beating the Russians, the Chinese, the Europeans, everyone." – Musk
Can't wait for this real-life Tony Stark to start making iron suits!