Tesla Model X electric SUV reveal on February 9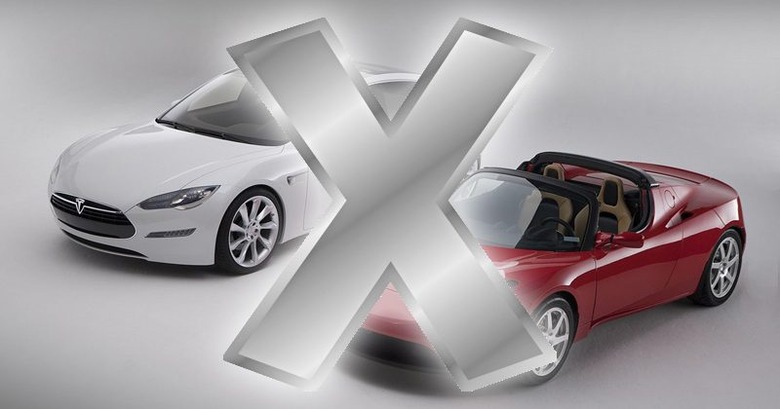 Tesla will unveil its third earth-friendly car, the Tesla Model X, on February 9 2012 the company's CEO has confirmed. The Model X, Tesla's first SUV (sports utility vehicle) is expected to go on sale in late 2003, chief exec Elon Musk told GigaOm, though specifications of the electric vehicle are still shrouded in mystery.
All that's known so far is that the Model X will be based on the same underpinnings as the Model S sedan, the four door car Tesla is expected begin deliveries on later this year. As a fully electric, plug-in vehicle it will qualify for the US government tax credits, though final pricing for the Model X itself is yet to be confirmed.
All Musk will say is that he expects the SUV to be "will be very well received" when it's revealed next month. Some of Tesla's expertise will also be called upon for Toyota's new RAV4, for which Musk says his company is providing "the whole power train, motor, battery pack, inverter, and charger and all the software." That's expected to be revealed midway through this year.