Tesla Model S P100D improves 0-60 times with incoming software update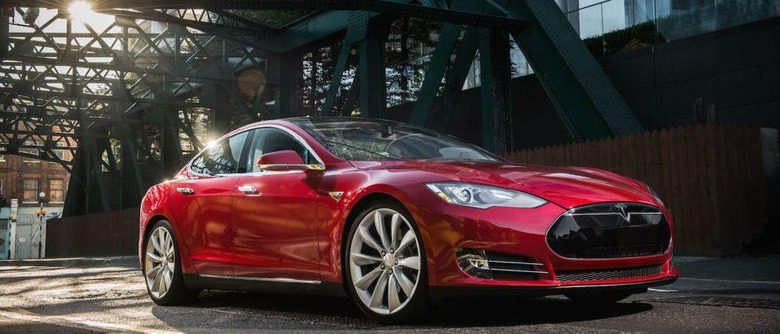 It looks like Tesla's Model S P100D, which captured attention back in August for its ridiculous capabilities, is about to get faster. In a tweet today, Elon Musk said that a software update coming next month will shave some time off of the P100D's already impressive 0 to 60 and 1/4 mile times. If there was ever a question before, it can now be laid to rest: Yes, you are indeed living in the future.
As a bit of a refresher, the P100D's 0 to 60 MPH time was quoted as 2.5 seconds back in August. Tesla also said that the car could manage a quarter-mile in 10.78 seconds. With this incoming update, Musk says the "Easter egg" that enables these increased speeds should should allow for those times to drop to 2.4 seconds and 10.6 seconds, respectively.
That's quite the Easter egg. Tesla likes to include hidden bonuses in these software updates, but few do what this one claims to. While these improvements may not seem that massive when we're strictly looking at the numbers, it's still pretty incredible that Tesla has managed to do this through a software update.
After sending out this tweet, Musk was asked if this update will apply to P90D vehicles that were upgraded to P100Ds post-purchase. "All P100D vehicles produced to date, as well as new," Musk replied. "This is purely a software optimization." So, it sounds like all owners of P100Ds will be getting this update when it's eventually released.
There's no specific word on timing yet, other than it'll be out next month. We'll likely hear more as plans for the OTA update are finalized, but that may not be for a few weeks yet. In any case, we'll keep an eye open for more information, so stay tuned.