Tesla Model S named Consumer Reports' best overall 2014 Top Pick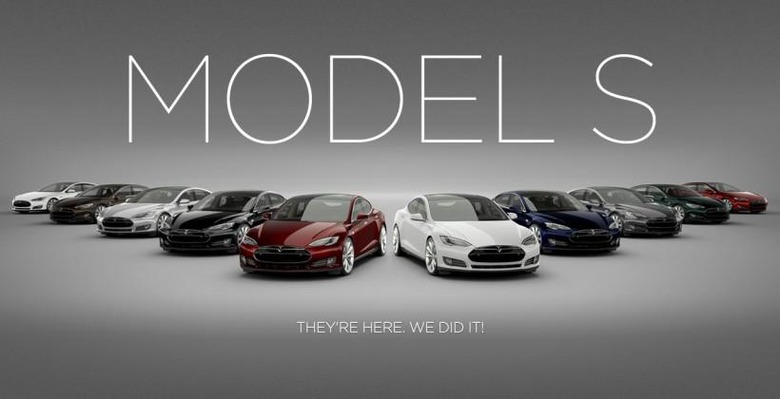 Consumer Reports has published its 2014 automotive top picks, and the top ten is riddled with well-known models spanning multiple auto makers and automotive types. Standing at the top of them all, however, is Tesla Motors' Model S, which has earned the title of "Best Overall" in the latest Top Picks listing.
The cars are selected based on a series of criteria, among them being test performance, requiring a car to rank around (or at) the top of its class, as well as reliability, looking at data from the Annual Auto Survey; safety is factored based on crash and/or rollover tests. Other tests are conducted, as well, with each model having its data available on CR model pages.
The Model S trumped all the other models to take the top slot, with Consumer Reports saying it is "brimming with innovation," also mentioning its ultra-quiet reality, keyless function, "razor-sharp handling", driving range, and more. Consumer Reports says the range, charge time, and special connector "make it the easiest, most practical, albeit pricey, electric car to live with."
Following on the Model S' heels are several other models, with the Subaru Forester making the top Small SUV, the Honda Accord taking top slot in the midsized sedan section, and other winners being comprised of the Subaru Impreza, Hyunda Santa Fe, Toyota Prius, Ram 1500, Audi A6, BMW 328i, and Honda Odyssey.
SOURCE: ConsumerReports