Tesla Model S named 2013 Car of the Year by Motor Trend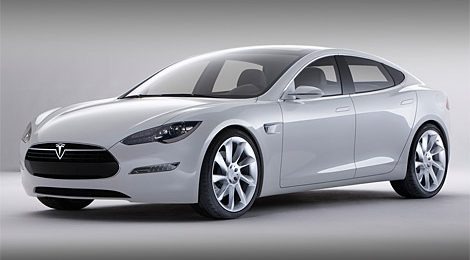 Motor Trend has bestowed its coveted Car of the Year title on Tesla's Model S, making it the first car without an internal combustion engine to earn such an honor. The vehicle won out of 25 other contenders, with a total of 45 variants. All of the vehicles were put through an "extensive battery of testing" that examined just about everything you can examine on a car.
There were 11 judges in total, and all of them unanimously awarded the honor to the Tesla Model S. Testing included a 0 to 60mph and quarter-mile acceleration, braking from 60 to 0mph, figure-eight handling, high-speed loops that replicates LA's freeways, and a winding track. Each phase eliminated vehicles based on various criteria, until only a handful remained.
Motor Trend's editor-in-chief Edward Loh offered this statement. "We had an extremely competitive field for Motor Trend's Car of the Year. However, the Tesla Model S floored our panel of judges. The goal of the award is to name the car that best meets our six criteria, and the Tesla Model S accomplished that best ... To be the first car in the 64-year history of the award to be powered by something other than gasoline must mean it is very special. It is, and thus we're excited to name the Tesla Model S our 2013 Car of the Year."
What kind of competition was the Tesla Model S up against? Other contenders included the Cadillac ATS, Toyota Avalon, Porsche 911, BMW 3 Series, Ford Fusion, Subaru BRZ, all of which were finalists, as well as several other models. Car of the Year is one of several Motor Trend honors available to automakers, others of which include Best Driver's Car and SUV of the Year.