Tesla Model S may get larger battery pack tips Musk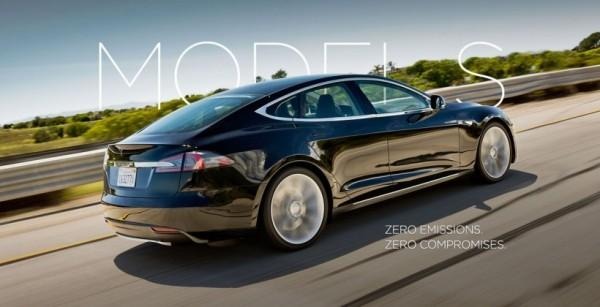 The Tesla Model S is one of the most popular electric vehicles on the market, despite its high price tag. The Model S also has one of the longest electric driving ranges of all EVs thanks to a large battery pack and an efficient drive system. Tesla CEO Elon musk recently tipped that a larger battery pack may find its way to the car.
Musk recently said that a larger battery pack might come to the Model S next year. Currently the largest battery pack available for the car is the 85 kWh unit. That allows the car to go for 265 miles on electricity alone, and many reviews have backed up that driving range.
Musk didn't offer any info on exactly how large the new battery pack might be. Tesla and Musk are more concerned with making battery packs cheaper. The battery pack is one of the most costly parts of an electric vehicle.
Musk says that Tesla has a goal to reduce the per kWh cost of a battery pack by 30-40%. That plan will require a larger factory turning out battery packs. Musk also said that a drop-in center console was coming to the car along with an Autobahn package making the car better at high-speed handling.
SOURCE: Car & Driver