Tesla Model S "Insane Mode" freaks out unsuspecting riders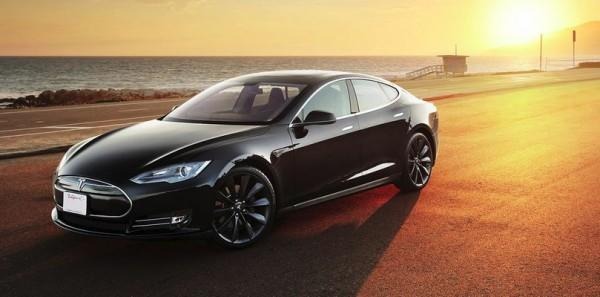 Electric cars come with a certain stigma that Tesla Motors is doing its best to squash. The auto maker's Model S has obliterated many of them, but still, electric vehicles aren't typically the first thing to pop into consumers' minds when it comes to zipping around at fast speeds. That has likely changed now that its "Insane Mode" has gone viral, with several of the uninitiated having been taken at breath-snatching speeds down the road inside of the Model S P85D.
The folks at Drag Times have shown consumers how much oomph the Model S has by taking passengers on rides using the "Insane Mode", which takes the car up to highway speeds in just a few seconds. Riders didn't quite anticipate the speed they experienced, judging by the screams and swearing (a clean version of the video is below).
This isn't the first time we've seen the Tesla Model S P85D variety of the car shown off. Back in December of 2014, for example, the zippy version of the Model S was pitted against a Lamborghini Aventador. Though the Aventador is only slightly faster on paper, it is also quite a bit lighter and blasted past the Model S.
Can't get enough Tesla? Check out the timeline below for some more recent news from the company, then head on into the SlashGear Cars Hub for news, first rides, and snazzy pictures of other rides!